There might be nothing I love more than falling in love with a piece and then finding a vintage piece reminiscent of it. I recently saw a Ganni studded vest while scrolling the gram and wanted to scoop it up and add to my closet immediately. It seemed like a summer piece but came out right before fall making me think of all the ways I could wear it. A piece like that is an investment and nothing I can buy on impulse no matter how good. Then while scrolling the vintage section of Etsy, I found similar piece. A denim vest with some frills. Of course it's not just like the Ganni one but that's what makes vintage so fun. It's one-of-a-kind now and very unlikely you'll cross someone on the street wearing the same thing as you.
I decided to style up this vest 3 ways because if you do decide to buy the Ganni one, you'll need to get as much wear as possible to get the bang for your buck. Or if you find a vintage version, you might just be in love and want to wear it everyday while still keeping things feeling new.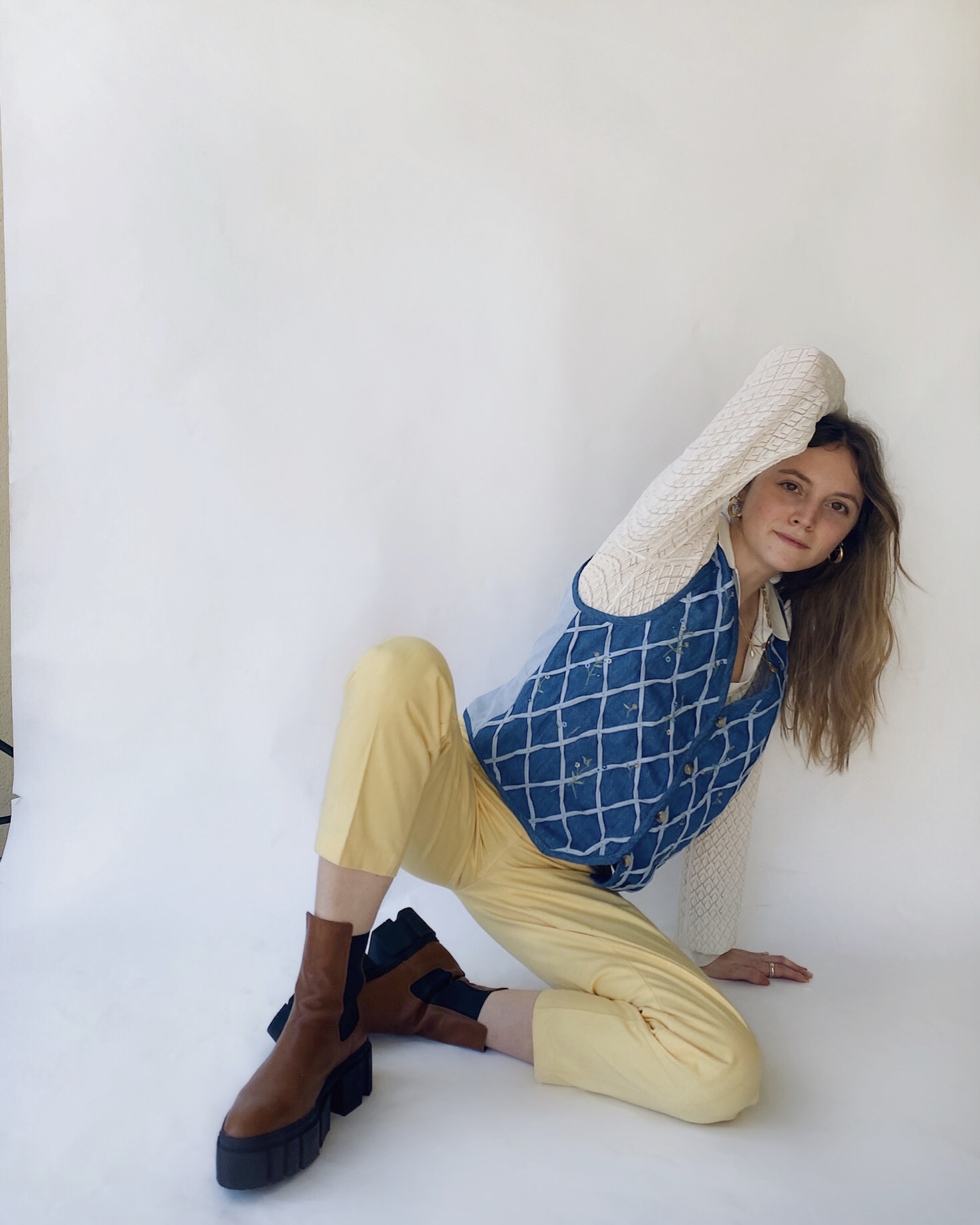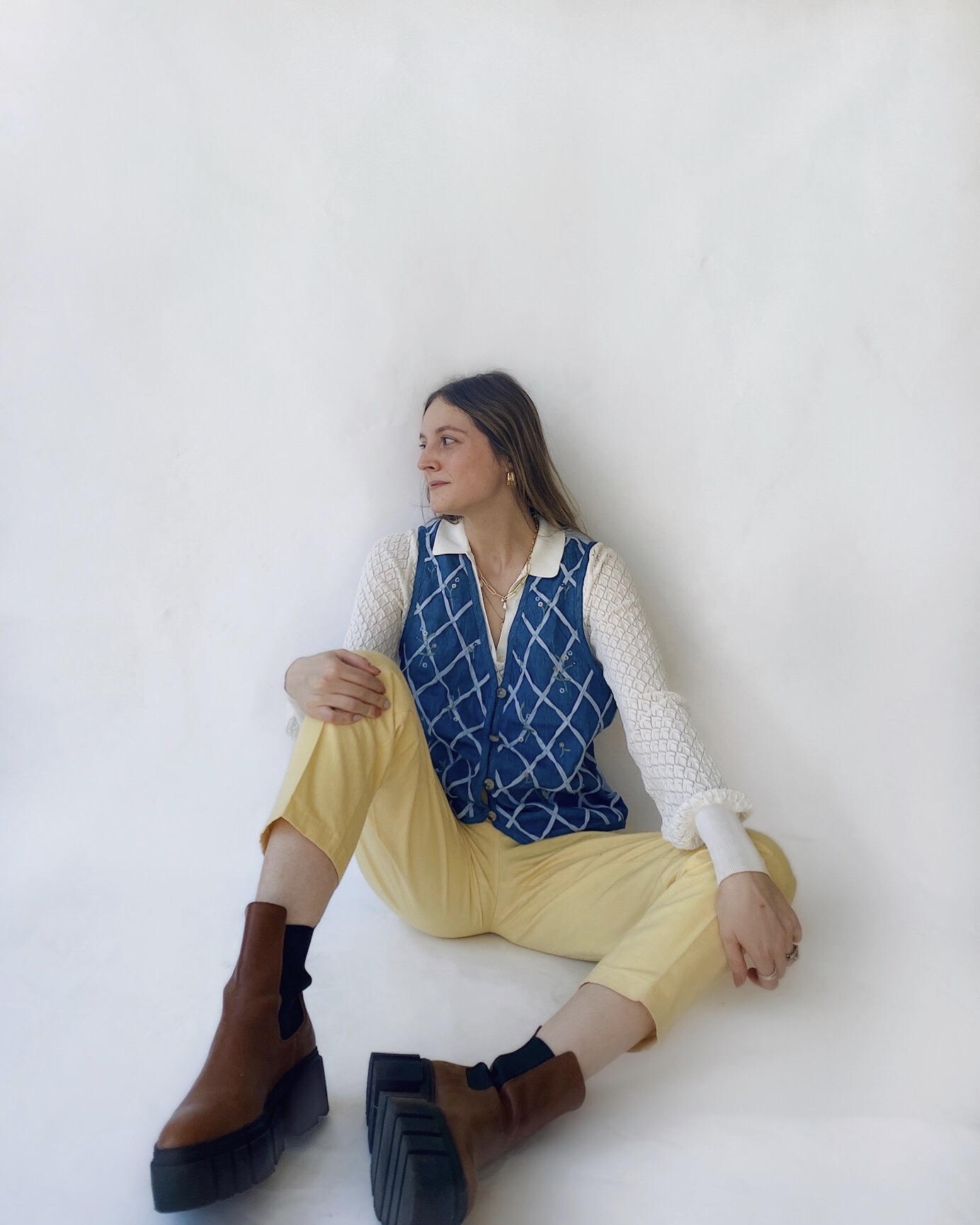 Color. For Fall? Groundbreaking! Catch me in all the colors this fall. This vest is the perfect layering piece. I can make things feel fall while still staying cool in this October heat. Oh, these pants are vintage too.
This black Free People dress is great. It's easy but stylish. And now I know exactly how I'll wear it through fall. Hint: Just add boots. Oh, and a vest. Or a sweater. Ah, endless possibilities.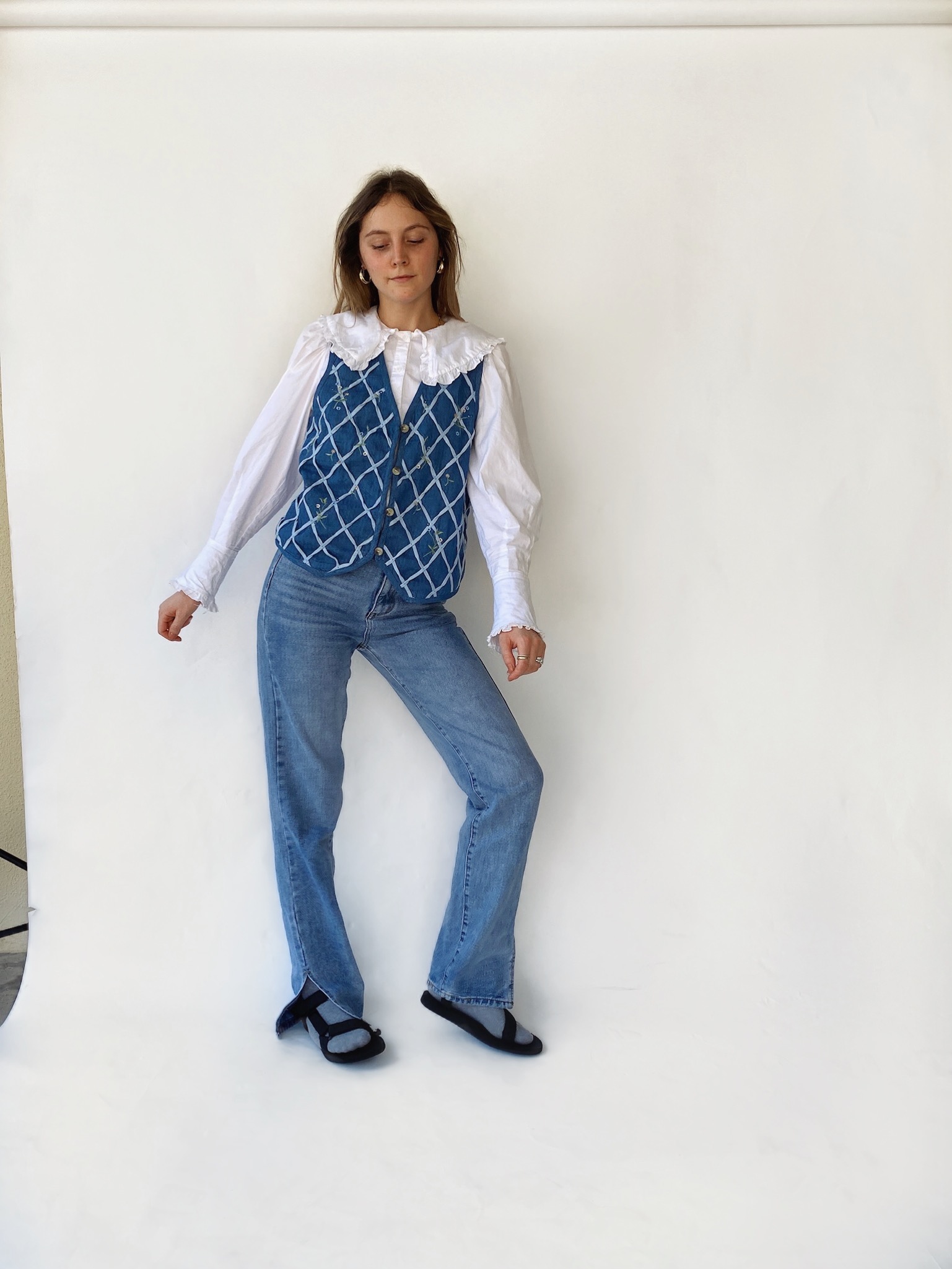 I feel like this look gives denim on denim on whole new meaning. Plus I just love socks and sandals. Sorry. If socks and sandals aren't your thing, try styling this look up with sneakers.