I'm denim addicted. I've known this for a while but it became even more apparent to me as I've been pregnant. I haven't been able to grab those high-rise jeans and I literally yearn for it on the daily. There's nothing like an easy look made up with easy basics and perfect denim. And that's just where Everlane comes in.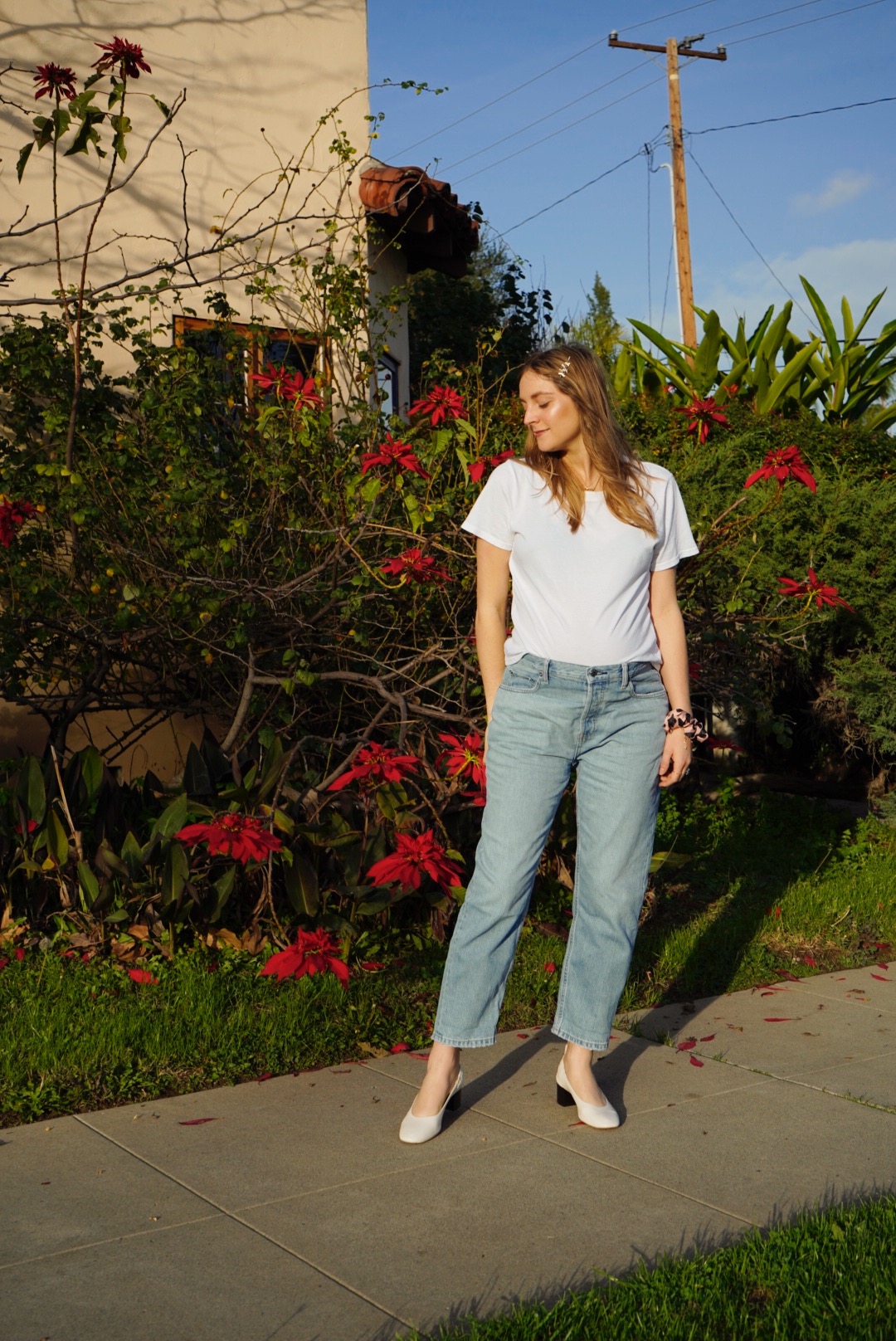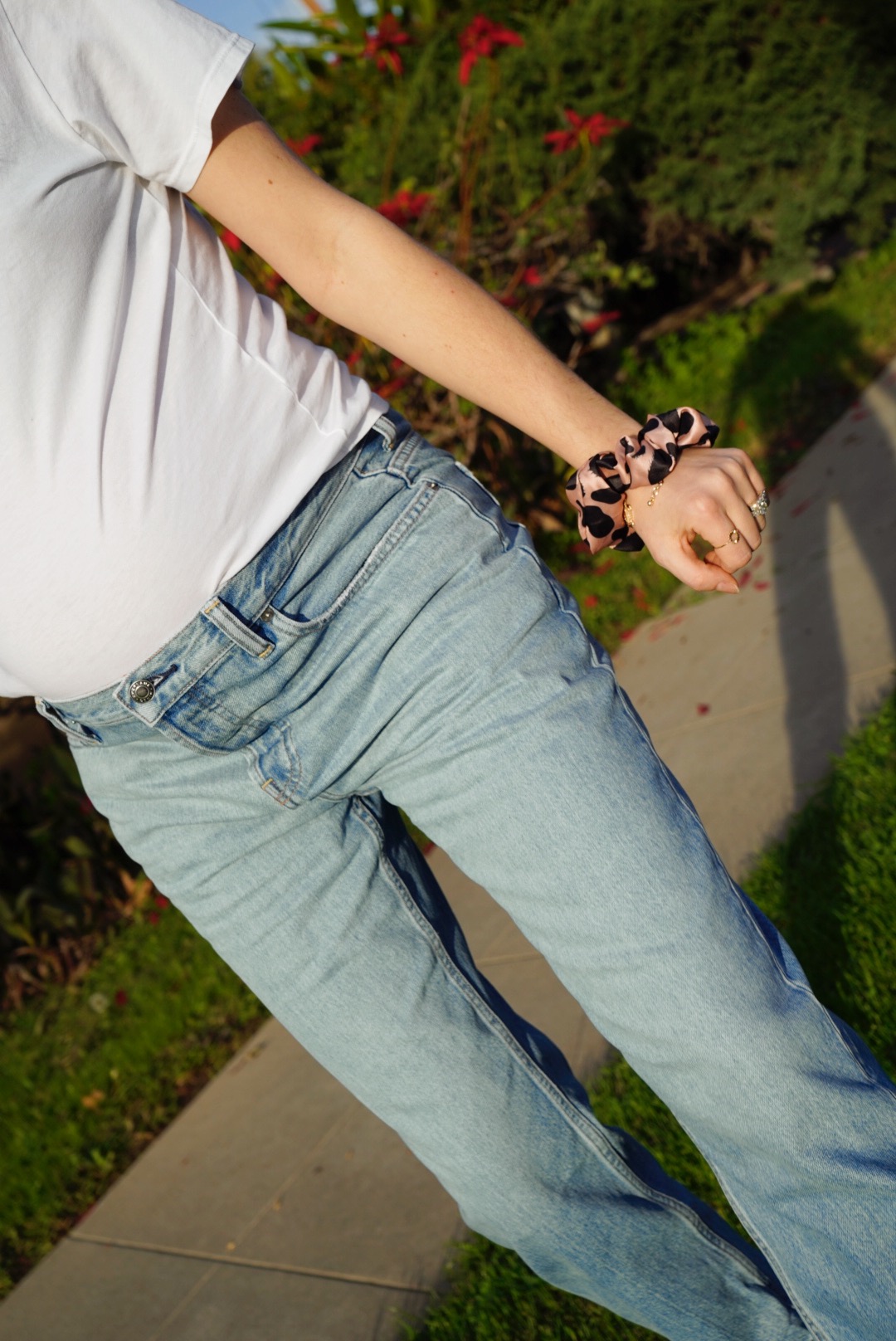 I received the Everlane basics kit with The Cotton Box-Cut Tee, The Relaxed Boyfriend Jean, The Bodysuit and The Day Heel. I instantly feel in love with how comfortable and minimal the pieces were yet also on-trend. The best part was that the boyfriend jean actually worked with my bump! It felt amazing to put on that vintage feeling denim again after months of jeans with too much stretch in my opinion.
I'm also a sucker for a good block heel. I'm 5′ 8″ so I run pretty tall as it is and I never wore heels for the longest time unless forced to. I didn't feel like being any taller but more importantly, I didn't feel like being uncomfortable. Then came the block heel and kitten heel trends. I was sold. Feeling confident in my height and comfortable, I can't stop grabbing for those low heels and Everlane's is one of the best. Their easy and versatile and come in just about every color you could want.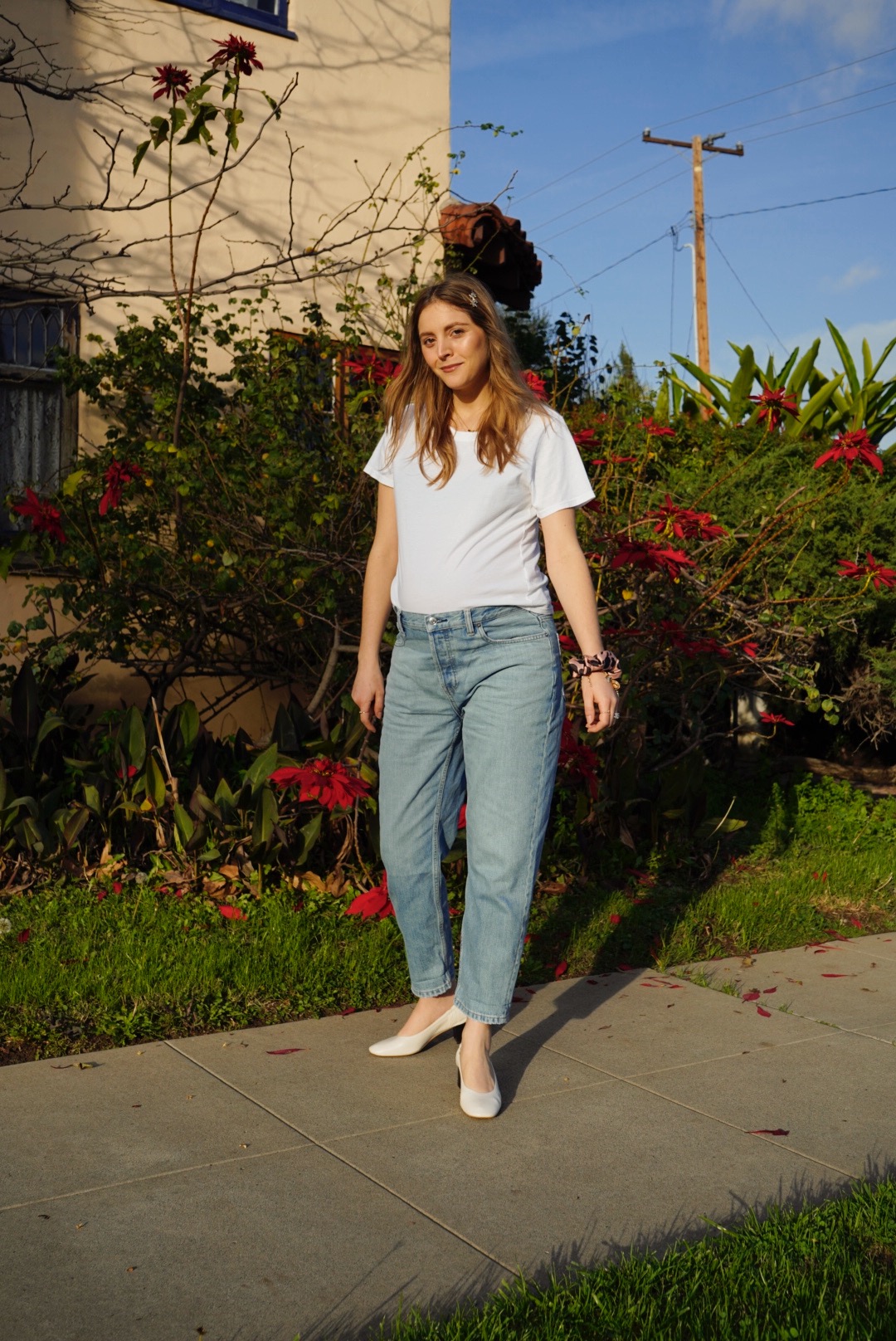 Everlane has some of the most fashion forward basics that you'll wear time and time again.
This post is sponsored by Everlane, but all opinions expressed are my own 🙂