This post is sponsored by BabbleBoxx.com on behalf Simply Summer's Eve®.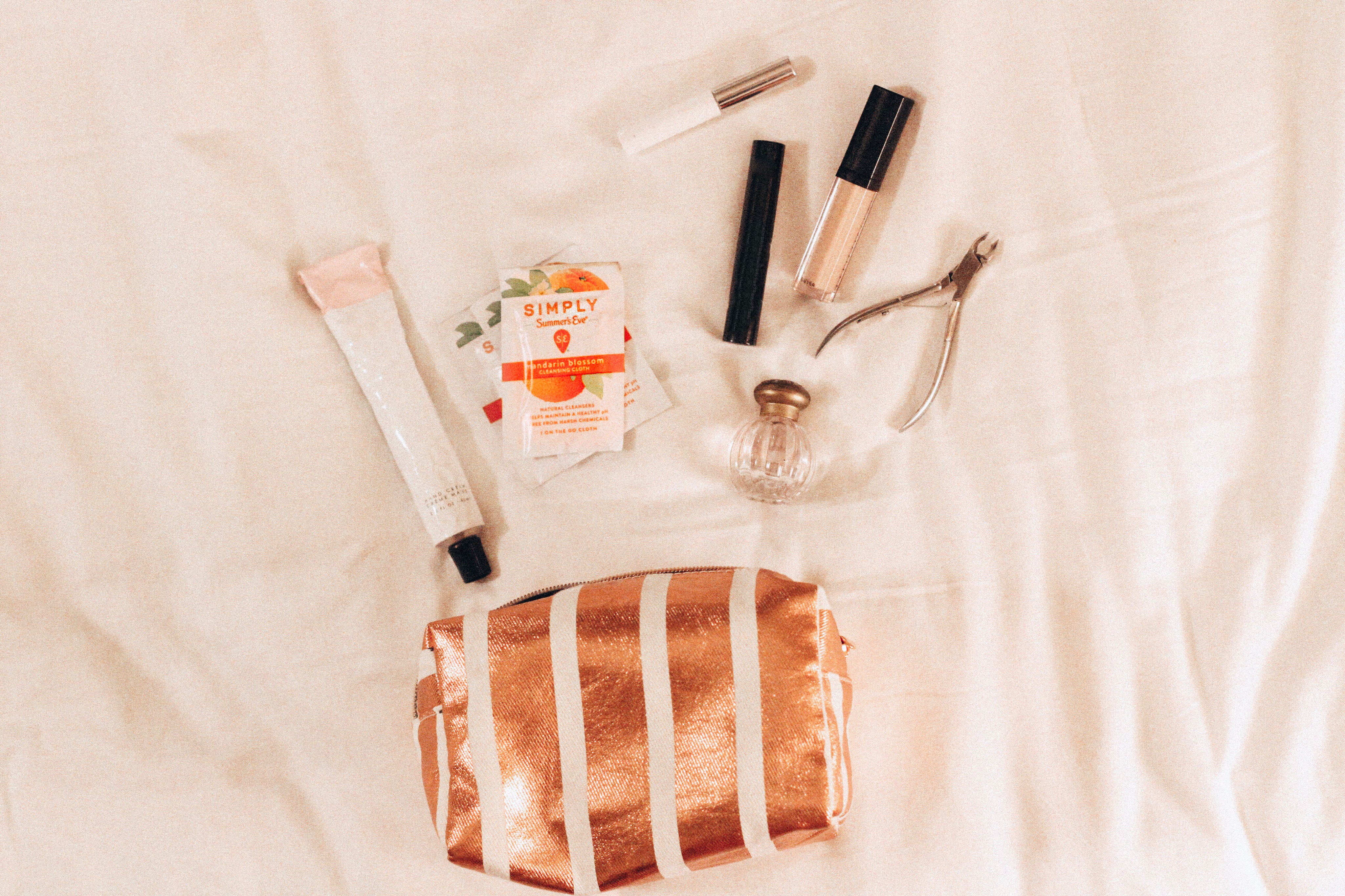 Packing for a trip can be stressful. Personal care is important at all times and there are so many things to check off the list to make sure you're prepared for anything. I love putting together one little toiletry bag filled with necessities that I keep with me at all times. You never know when you'll get stuck in an airport for longer than expected! Let's break my bag down and give you some help when packing for your next trip.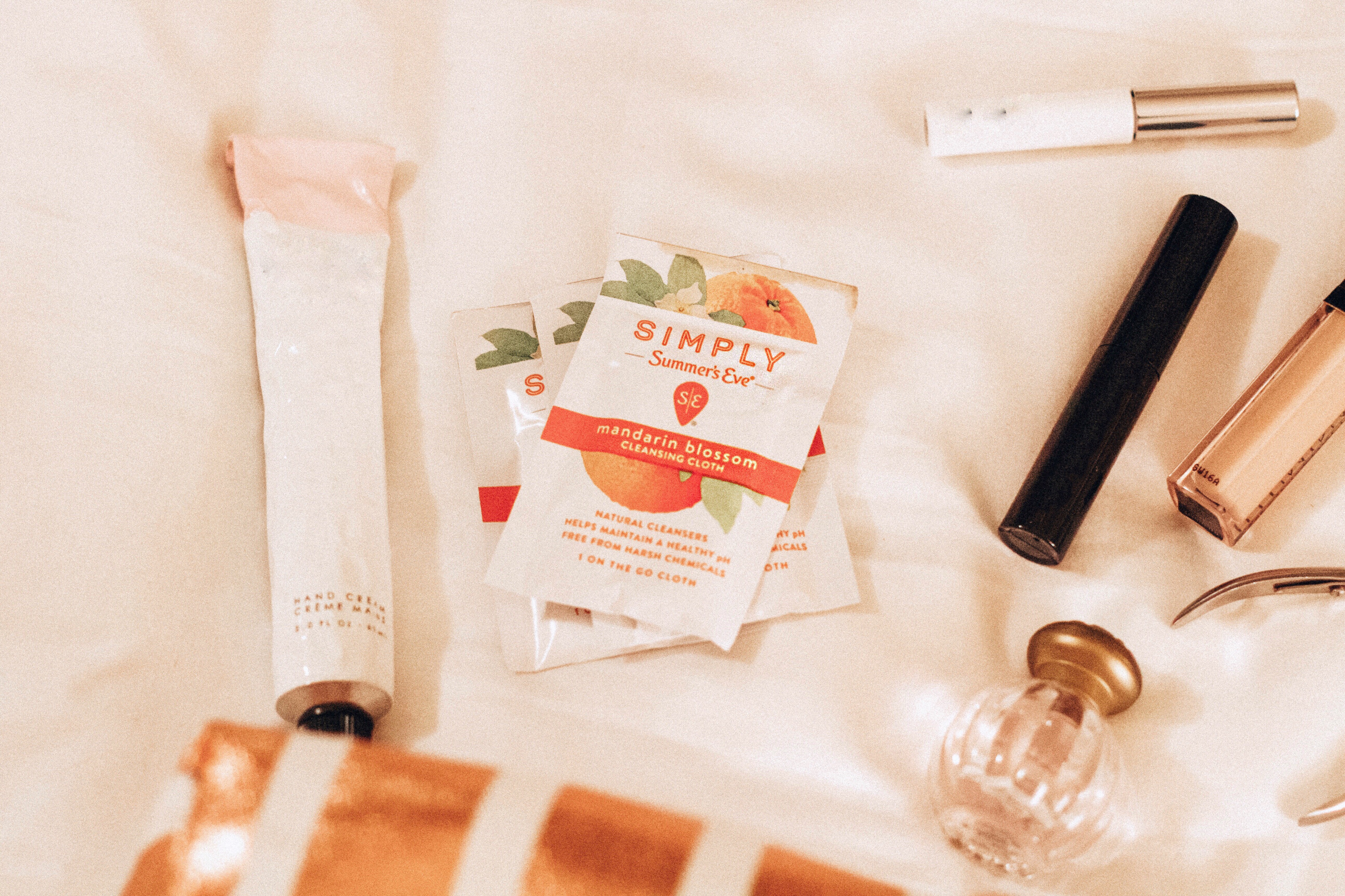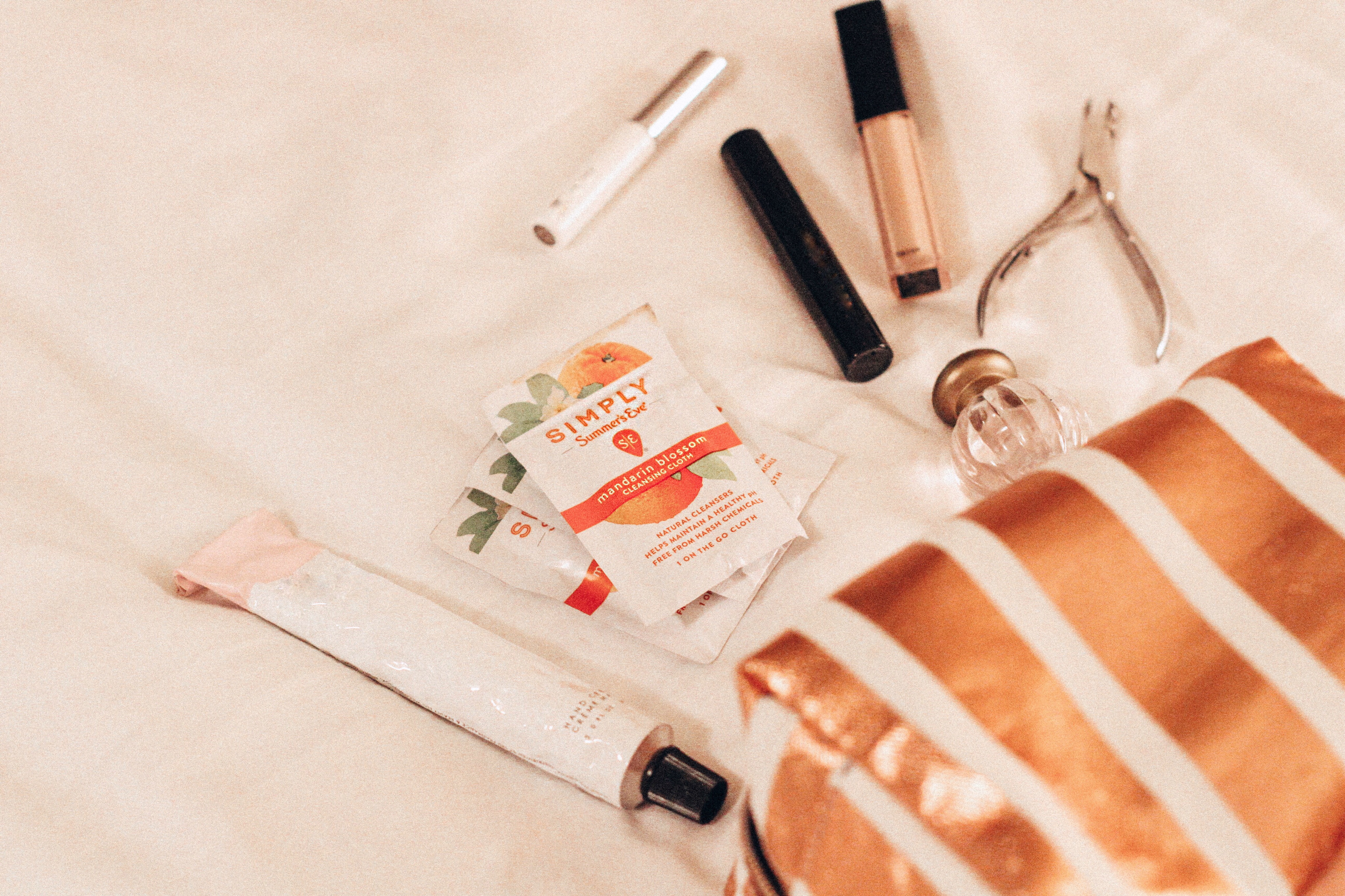 Summer's Eve® Cleansing Cloths are the first little things I toss in my bag. They wipe away odor causing bacteria and keep you fresh when traveling. They're perfect to keep in any bag even when not traveling.
Beauty essentials are also found in my bag when traveling. Sometimes I need a quick eyebrow fix! I also always carry cuticle clippers with me because I have the terrible habit of biting my cuticles. They're also great in case you break a nail and need to even things out. Uneven nails drive me wild!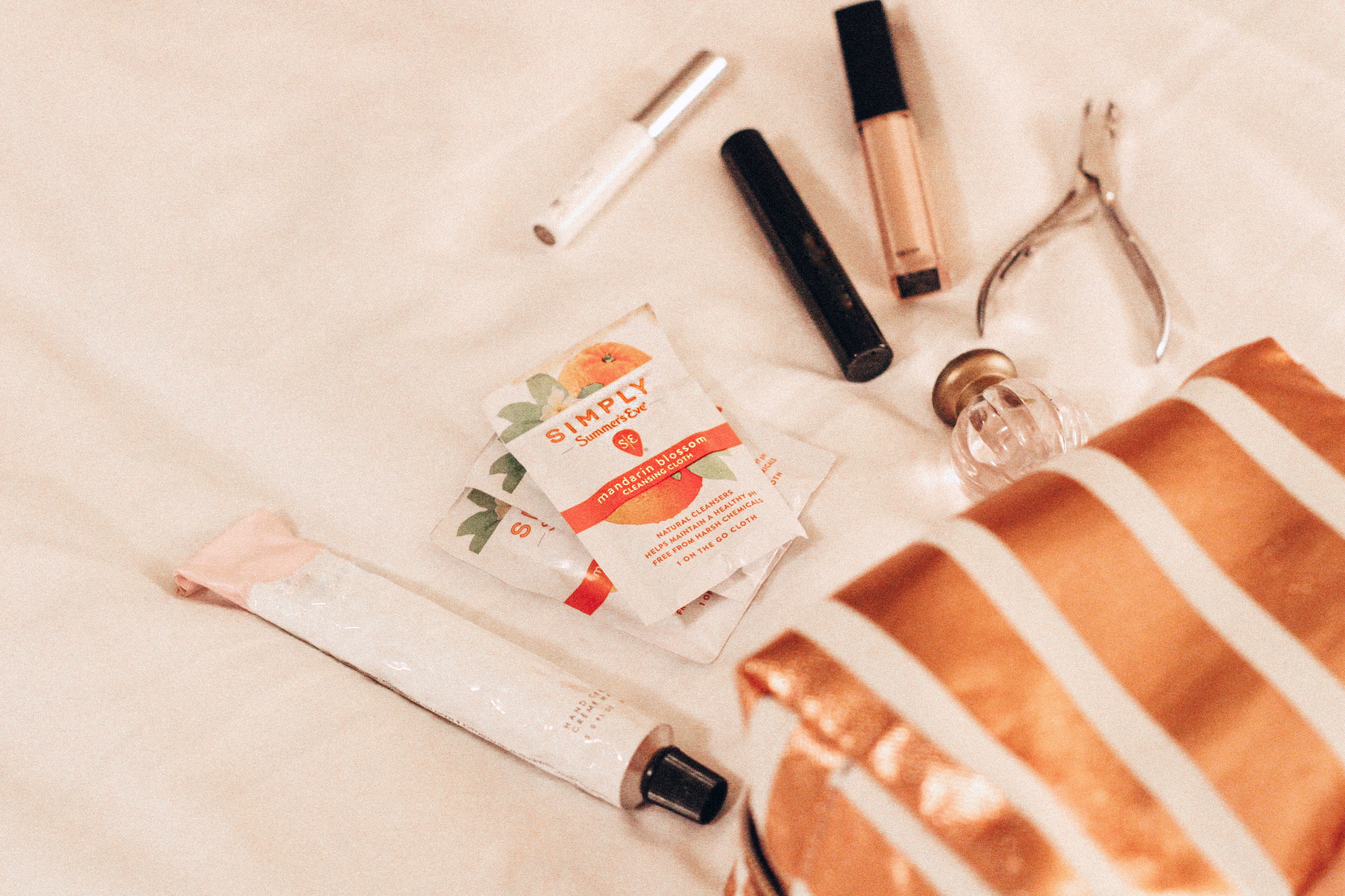 Hand cream is a must with these dry hands!
Travel size perfumes keep me smelling beautiful for hours on end. I am a perfume addict, so I love having mini ones during travel is great when I need a little spritz!