Living in Southern California, I feel like there's always this weird limbo between summer and fall where I'm not quite sure what to wear.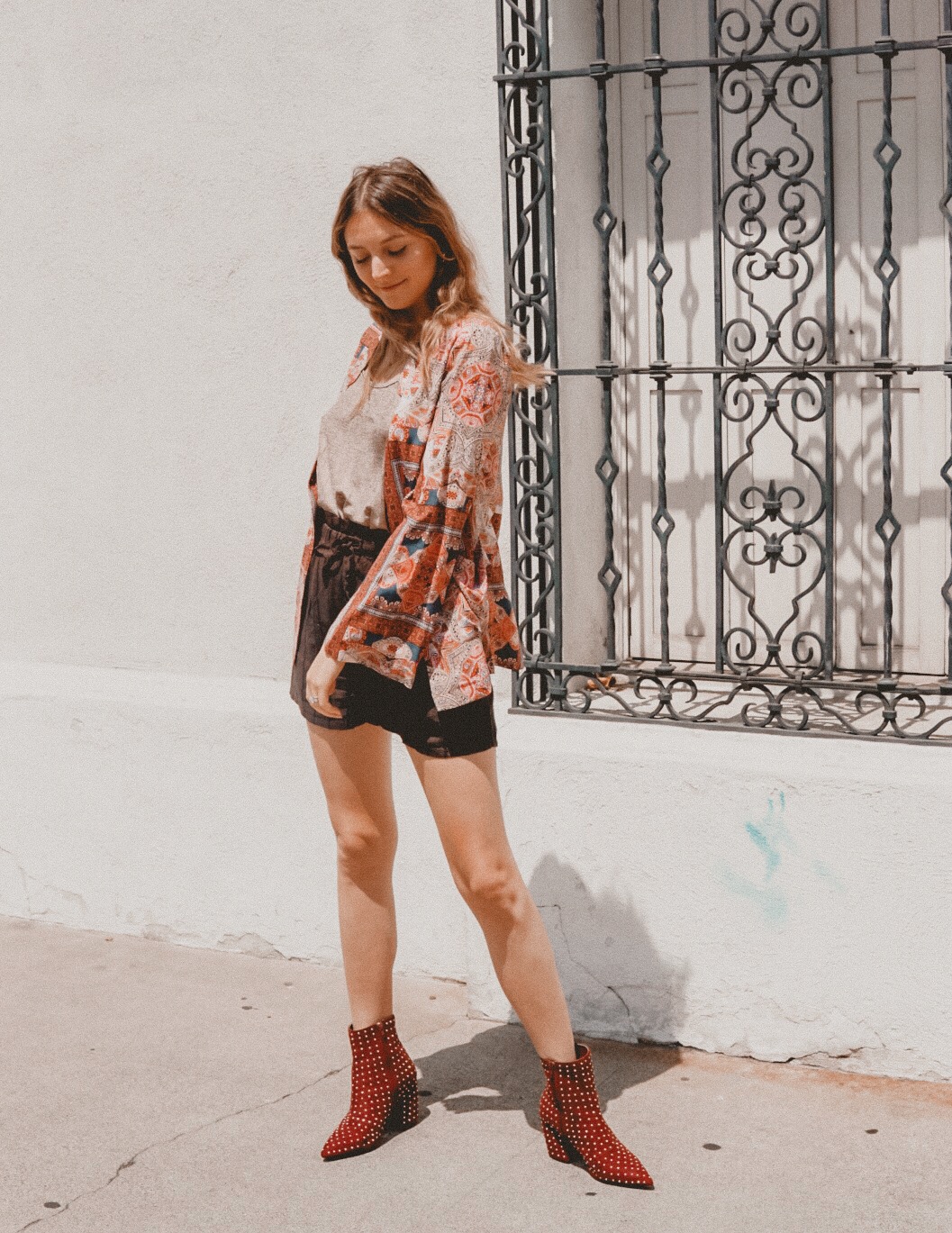 n
I want to start embracing falls trends and get my layering on, but I am also very aware of that bright, shiny sun. And that's where I am now and you might be too! So I put together this post to get you inspired to dip your toes into your fall wardrobes. Here are some tips:
Play with a Darker Color Palette

Although I really believe that color knows no season, if you're trying to get things to feel like fall, adding warmer or muted colors could help! Play with your browns and deep reds and dark greens and you get the picture. If you like brights oh-so-much, color block them with something darker.
Add in "Fall" Textures

I'm thinking things like suede, corduroy, and velvet. Stick to pieces like skirts, dress or even light weight pants paired back to a breezy top. As long as the silhouettes don't overheat you, you'll be good to go!
Back to Boots

I always associate boots with the cooler months of the year. Obviously boots have their place in spring and summer, but they'll always be a must-have in fall for me. To make your look feel even more fall appropriate, play with knee-high or over-the-knee boots and pair them back to a lightweight mini skirt or dress.
Nice Knits

Knits don't have to be heavy and chunky; That's just the opposite of what you need right now. Add a short sleeve or sleeveless sweater to your look to make things feel more fall.