Happy Monday! Summer is gone and September is way past here, so it's time to round up everything I rented from Rent the Runway in August! I also just signed up for Nuuly which is a new rental service that I'm also super excited about. It's ran by the same nice people as Urban Outfitters, Anthropologie, and Free People. So look out for that post v soon of what I rented there. I wore most of it for Fashion Week! Or Fashion Day as I called it since I was only there one day.
Here's a quick literary description of my August before I show you all those amazing pieces I styled. The month kicked off with a nonwedding party where the nuptials were cancelled only days before. Yup, we still attended a very large, very expensive, somewhat awkward party. There was some antiquing for a perfect day with my little family. The next weekend took me to LA for a night out with friends filled with tacos and 80's jams. There was a baby shower, a beach date, and a visit from my sister and brother-in-law that live in Colorado. It was a busy month and lots of style to pair with it!
PS Sorry for posting this basically a month late! Here we go!!
What I Wore:
Nanushka Faux Leather Sora Pants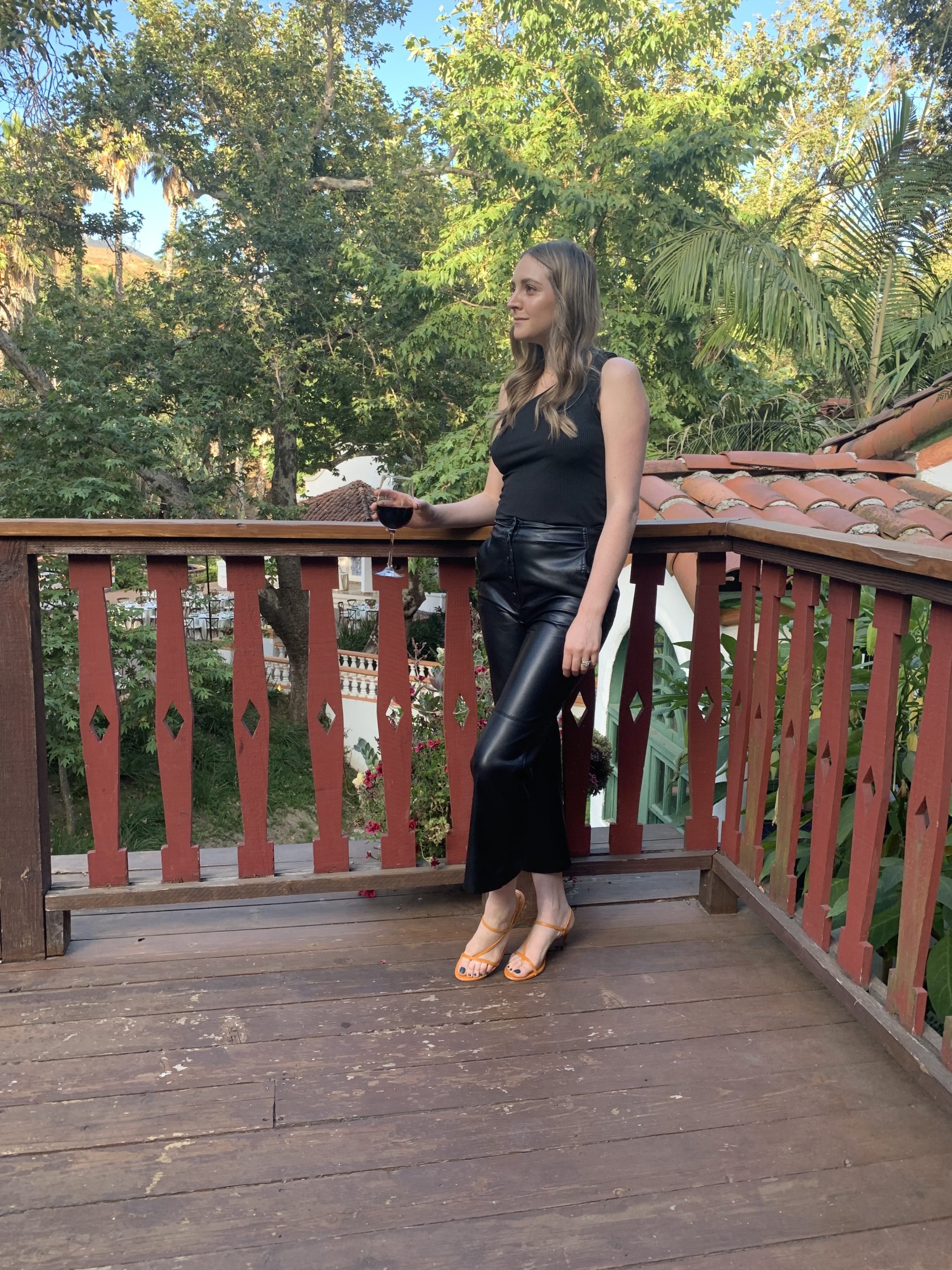 These pants were sooo soft! I ended up wearing them to the nonwedding I attended with a simple one shouldered top and heel. They received lots of compliments too! I wore them in a size Small.
Rejina Pyo Printed Laura Dress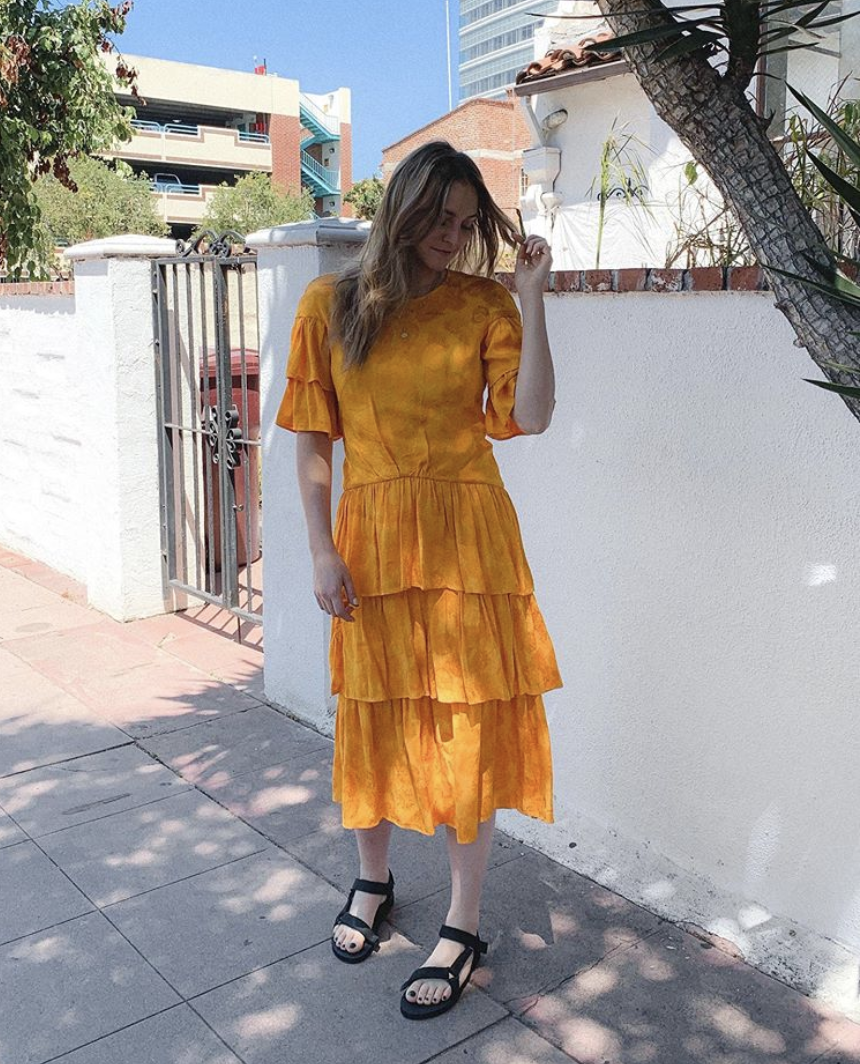 I was worried about the waist on this dress sitting in the worst spot on my hips, but it turned out to be super flattering. I ended up wearing it twice and it was also a crowd pleaser. I loved that I was able to dress it way down with some sport sandals while also making it work for a baby shower.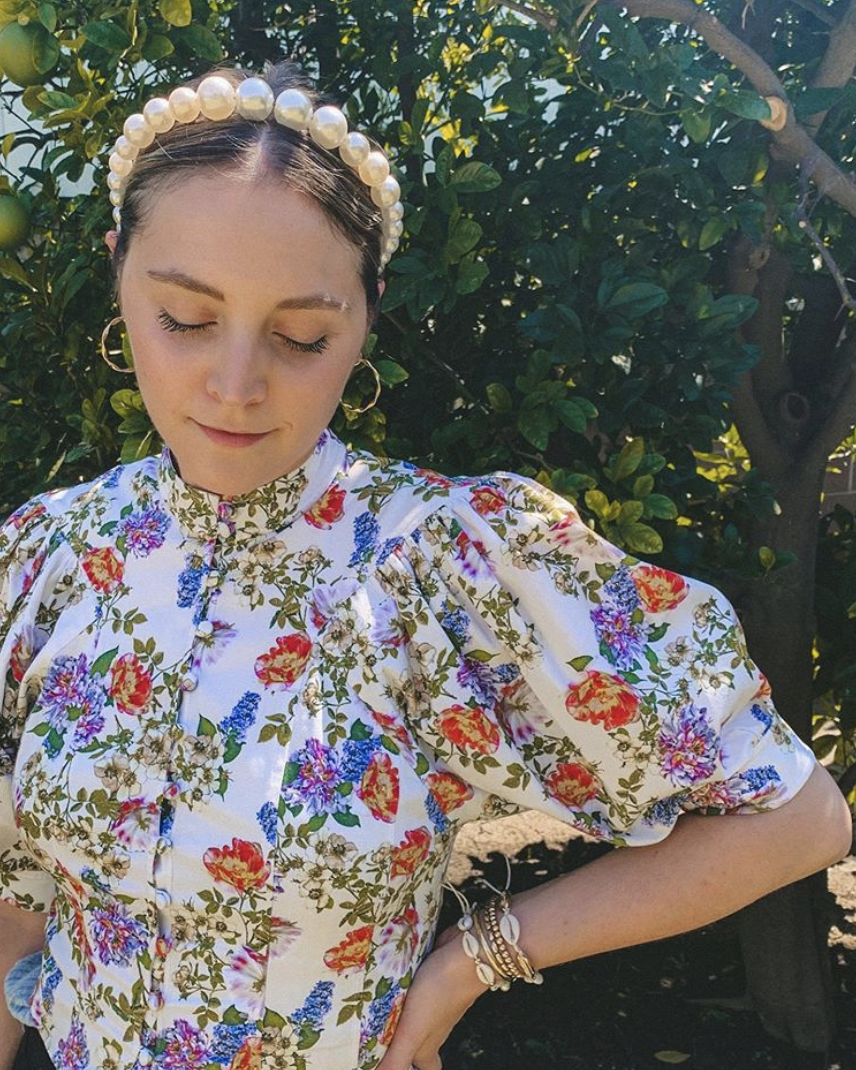 Honestly this top is gorgeous. A statement print and stand out sleeves make it an eye-catching piece. I ordered it in a Medium but could have probably done a Small. With crop tops, I'm always worried they'll be too cropped but this one was perfect for me.
Sea New York Tie Dye Tunic Dress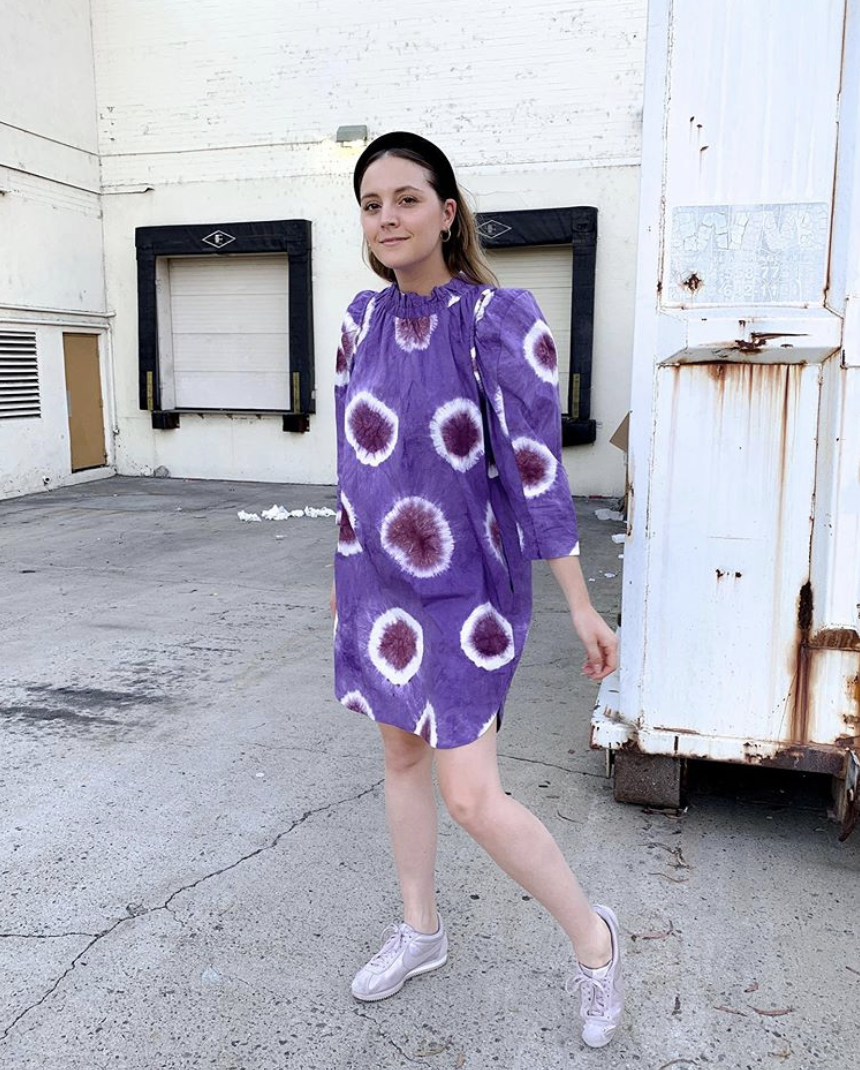 The prettiest shade of purple in the coolest print. Another piece that can also be easily dressed up or down. I'm wearing a size 6 but could have probably done the 4.
Current/Elliott Bermuda Top & Citizens Of Humanity White Sacha High Rise Wide Leg Jeans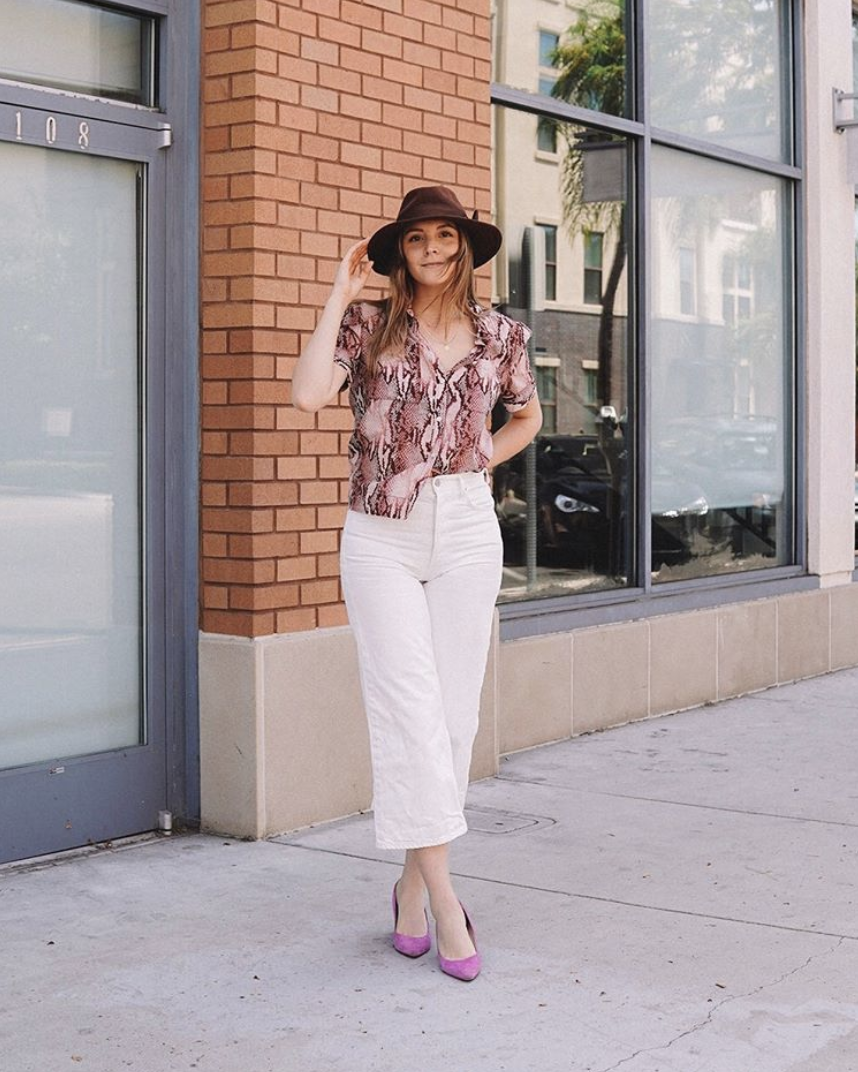 This top has the most perfect on trend snakeskin print with a boxy fit. Styling it with white jeans made it feel more casual. I'm wearing a size 2 because I wanted that oversized feel.
These all cotton jeans had the perfect high rise and cute wide-leg giving them all the personality. I definitely want to rent them again during the fall to style them with boots and a statement sweater. I'm wearing size 27.
Lizzie Fortunato Zodiac Collar
I wore this necklace 3 or 4 times in the week I rented it. It was awesome and so on trend. It paired great with outfits that were casual or a bit more fancy.
Colovos Blue Printed Silk Skirt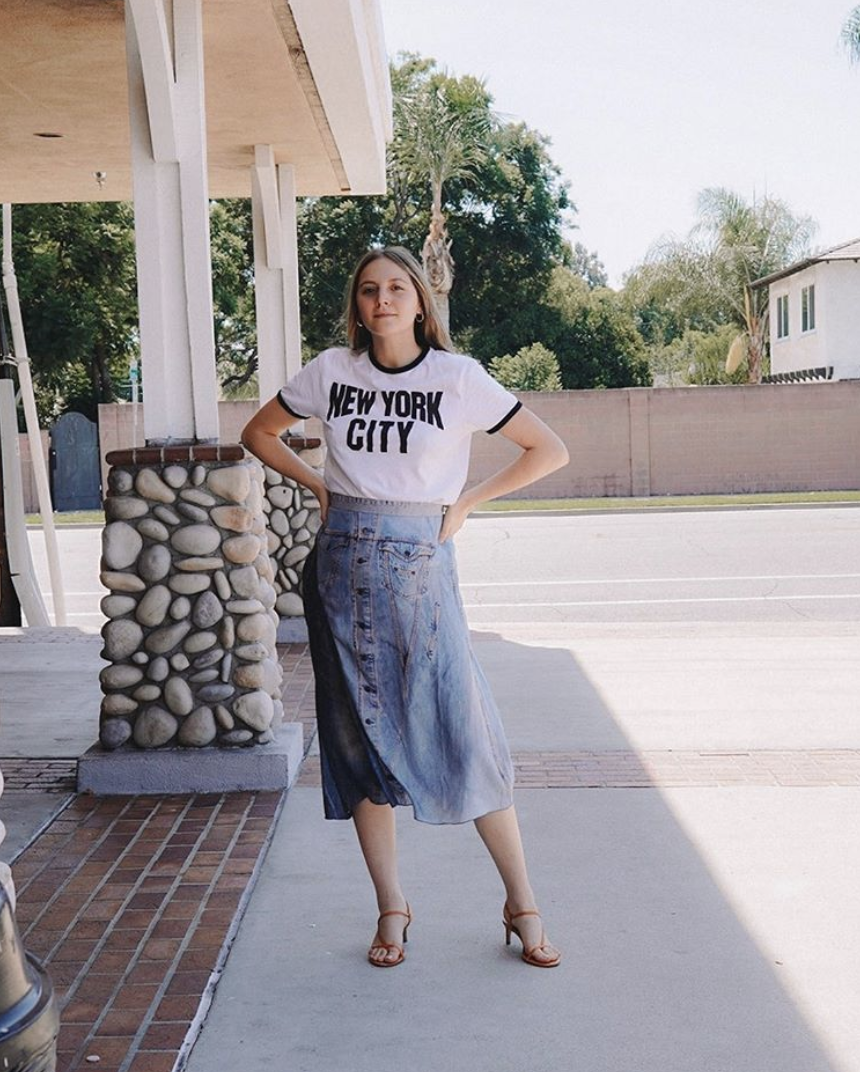 This skirt is so COOL. I really thought it was part denim with a silk inset, but when it arrived, it was all silk. I should read the descriptions better. I still loved it. I'm wearing a size 6.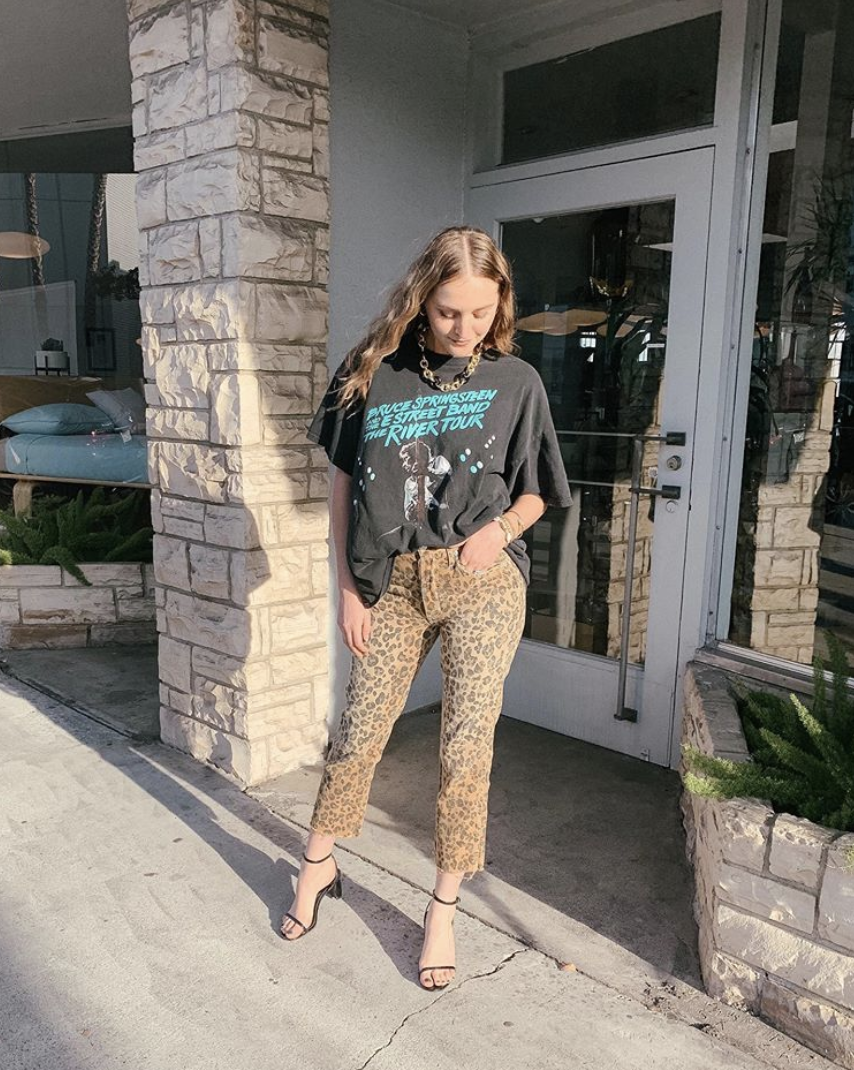 Perfect printed denim! I had a whole rocker vibe going on with this look that I wore out for a night in LA, but I can see me buying these jeans and grabbing them for a ton of occasions.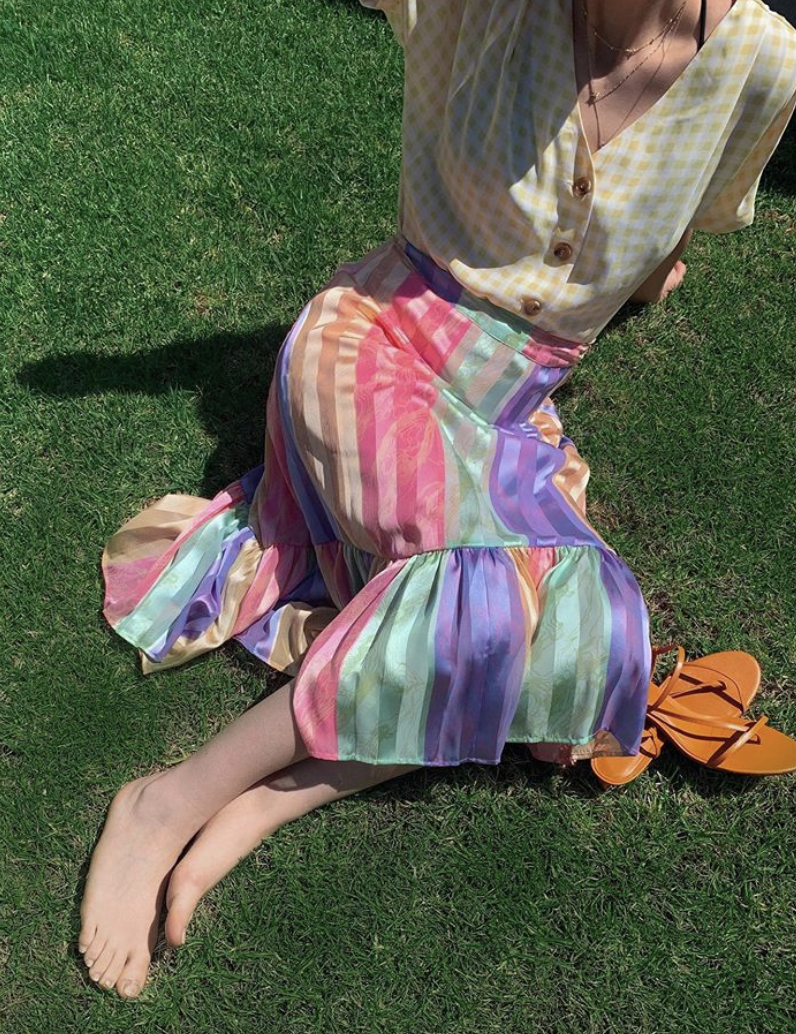 A summery dream! This skirt had the prettiest colors paired with the prettiest shape. I'm wearing a size M.
What I Didn't:
Marchesa Notte Laced Cocktail Dress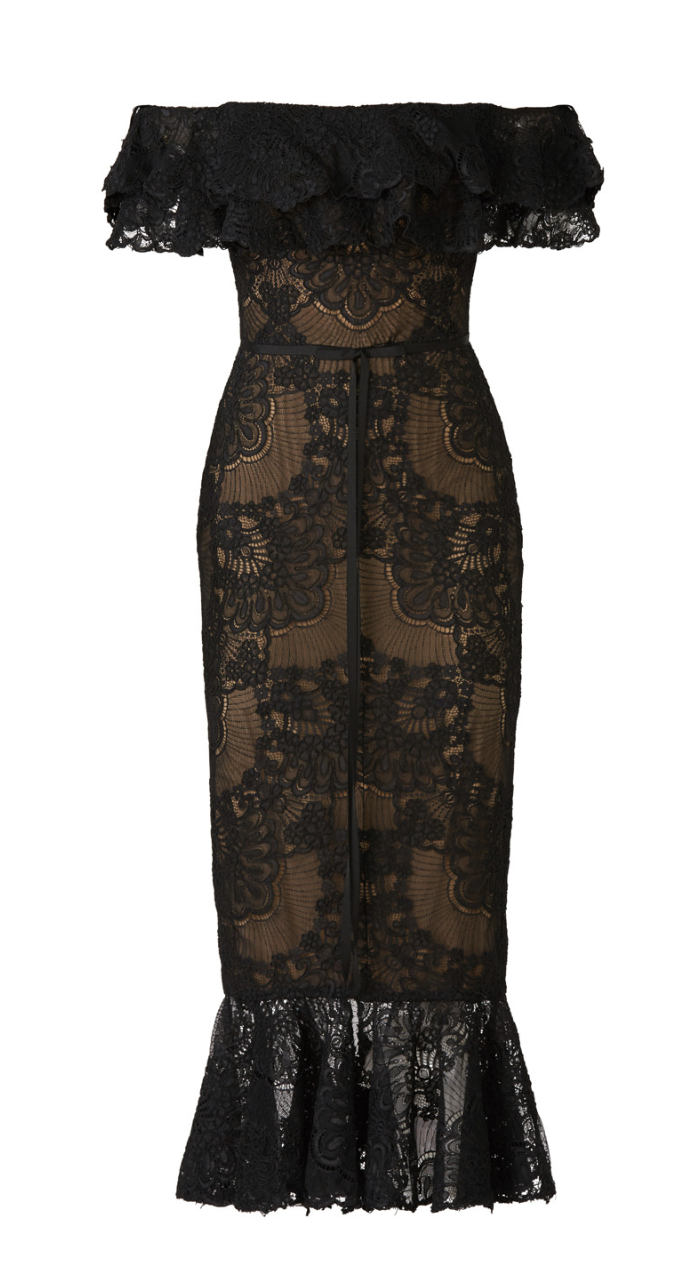 This dress was so beautiful on and I was SO sad I didn't get to wear it to that wedding that never was. I will definitely be renting again for whatever event comes around. It's so flattering, beautifully made and show stopping. The size 6 fit me perfectly.
Marchesa Notte Navy Tiered Lace Gown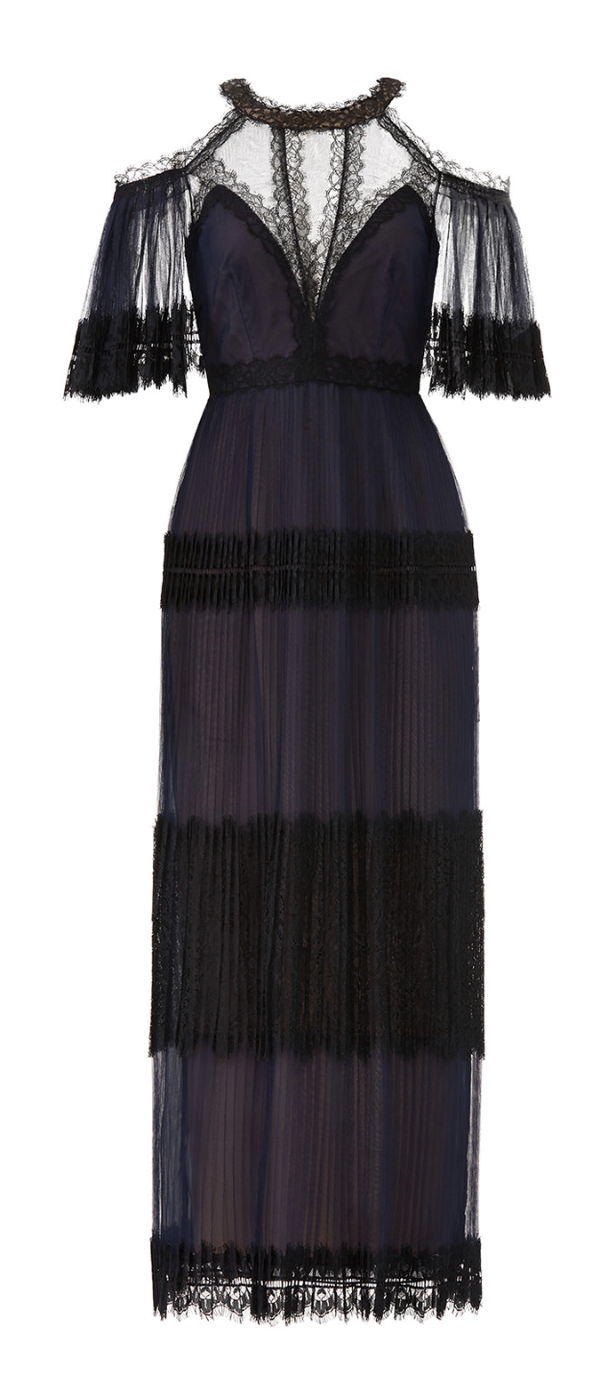 Another option for the wedding, but I ended up liking the other Marchesa dress better although I'd probably rent this again. I would have worn the size 4.
ML Monique Lhuillier Orange Floral Midi Dress

My final option for the wedding but not one I would have worn. I loved it more in pictures than in person. It sat a bit weird on my waistline, but I may have liked it more in a size down. I rented a 6.