This blog post is sponsored by Macy's #MacysLucky
The sun is out and the days are warm, which has me feeling all-things summer. And that means I am getting my summer wardrobe in full swing. I've partnered with Lucky Brand at Macy's to update my summer wardrobe starting with these two boho-inspired looks! I am obsessing over all these pieces and know they're just perfect to add to my summer looks.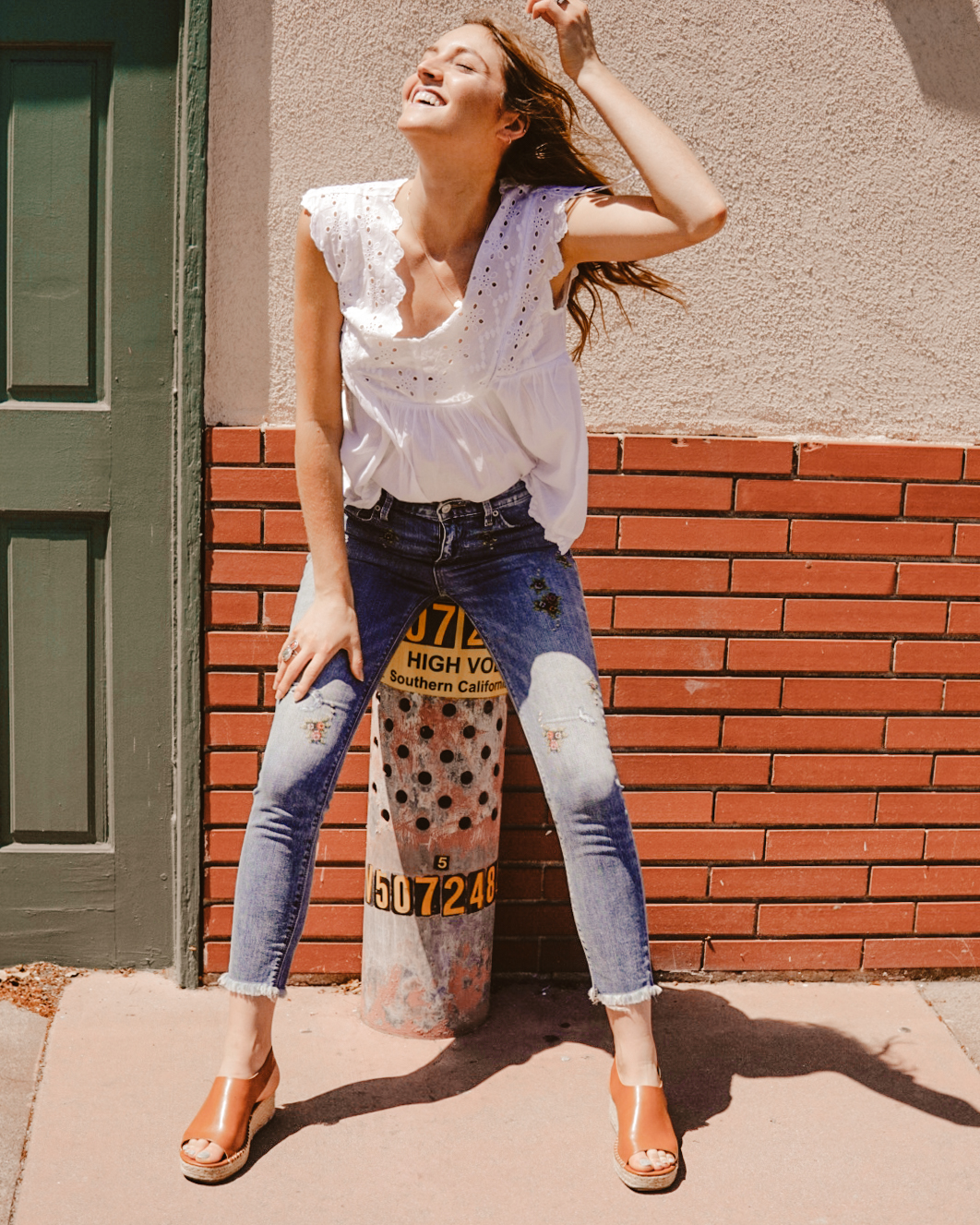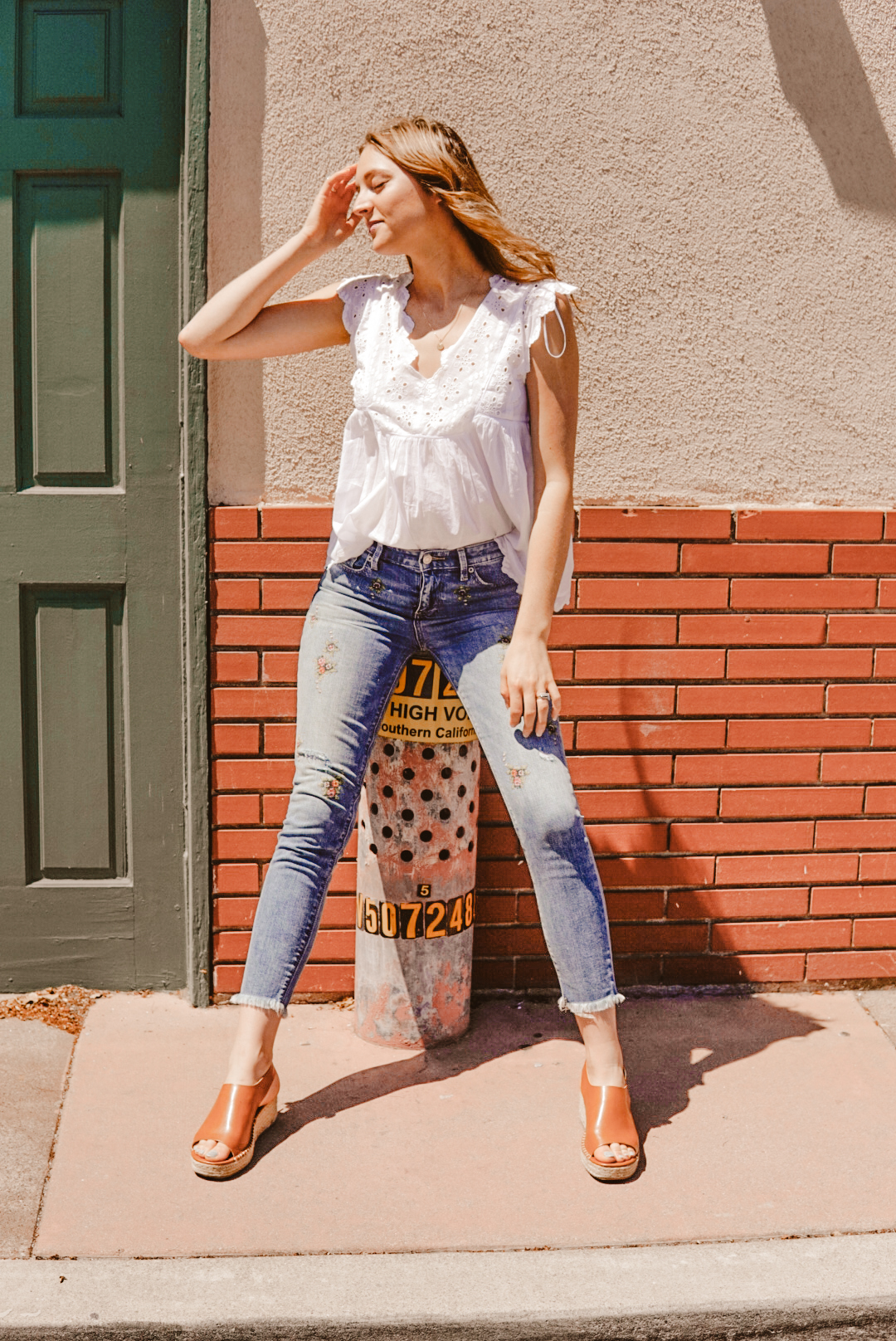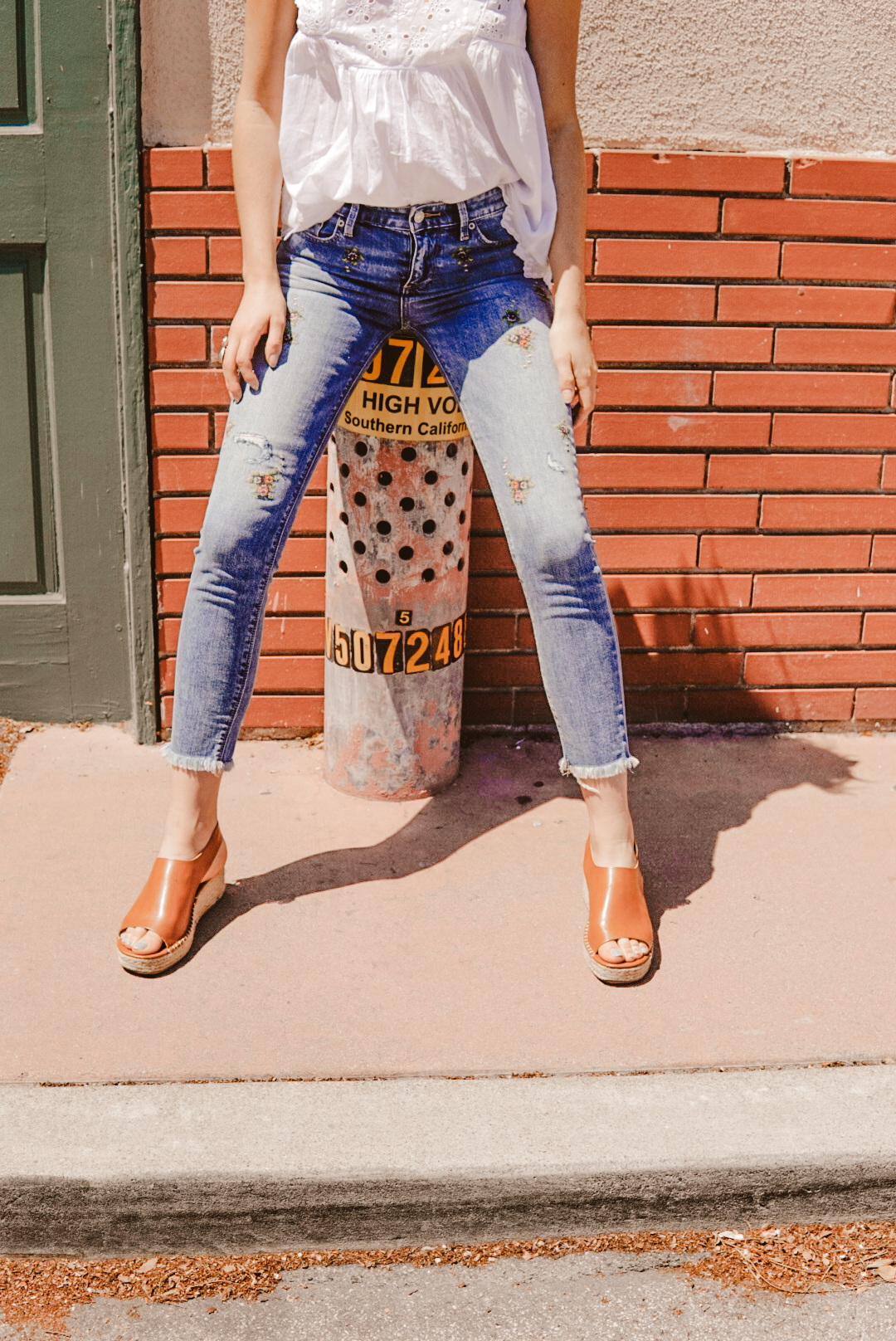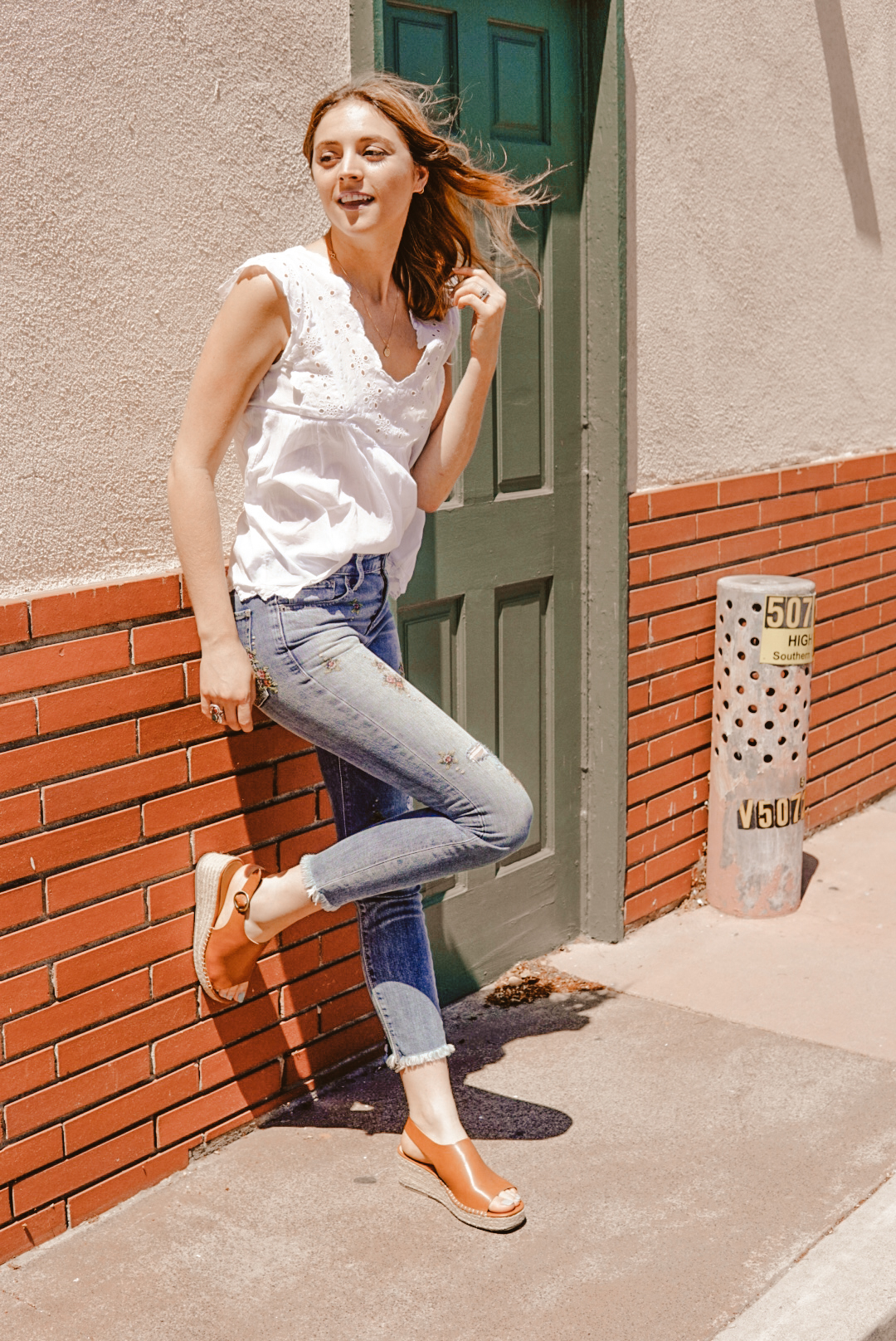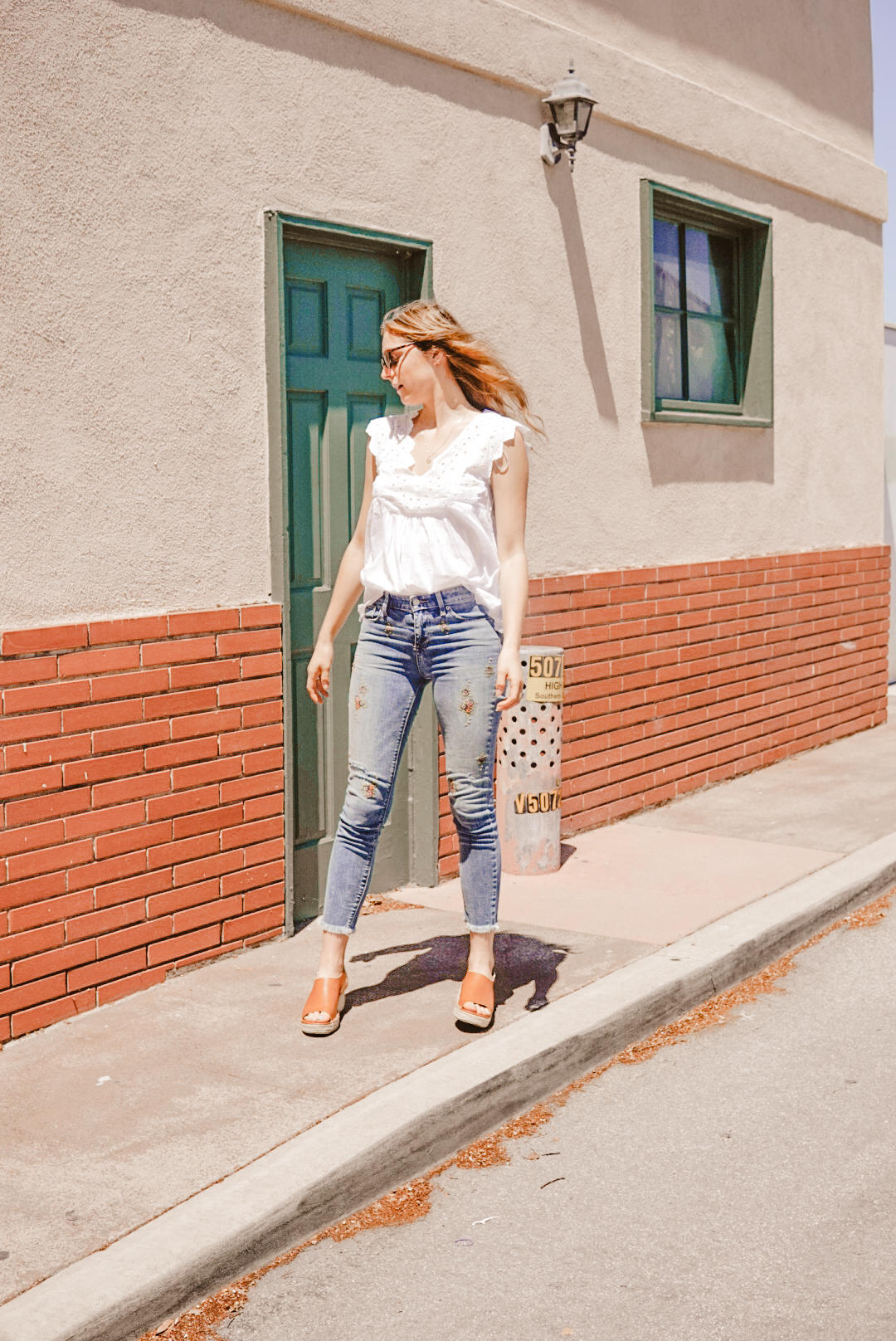 Look one is essentially a summer go-to. Summer barbecues and festivities won't be complete without this pretty outfit. A perfect white blouse  paired back to embroidered denim  and espadrilles. I am a denim girl through and through and own way too many pairs. The flower embroidery on this skinny pair from Lucky Brand makes it a unique, trendy piece to add to my wardrobe. When I'm feeling denim but want something that's not too basic, I'll grab for these. Plus, they have the perfect amount of stretch making them feel vintage while still being comfy. The white, eyelet blouse  is literally perfection. If you can fall in love with a piece of clothing, then I have. This will be a staple in my summer closet, and I can't wait to style it again and again. It's lightweight and feminine and just what summer needs.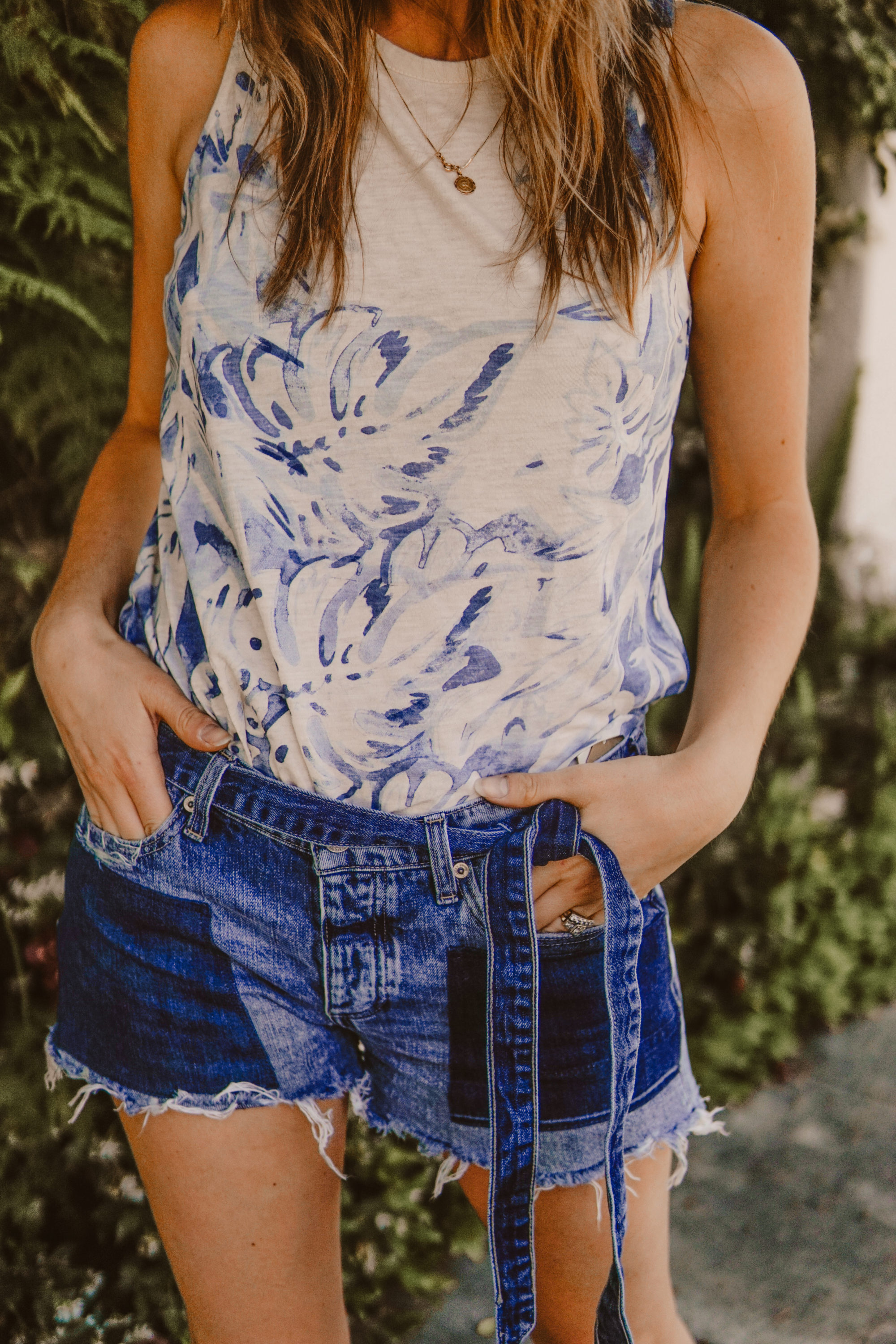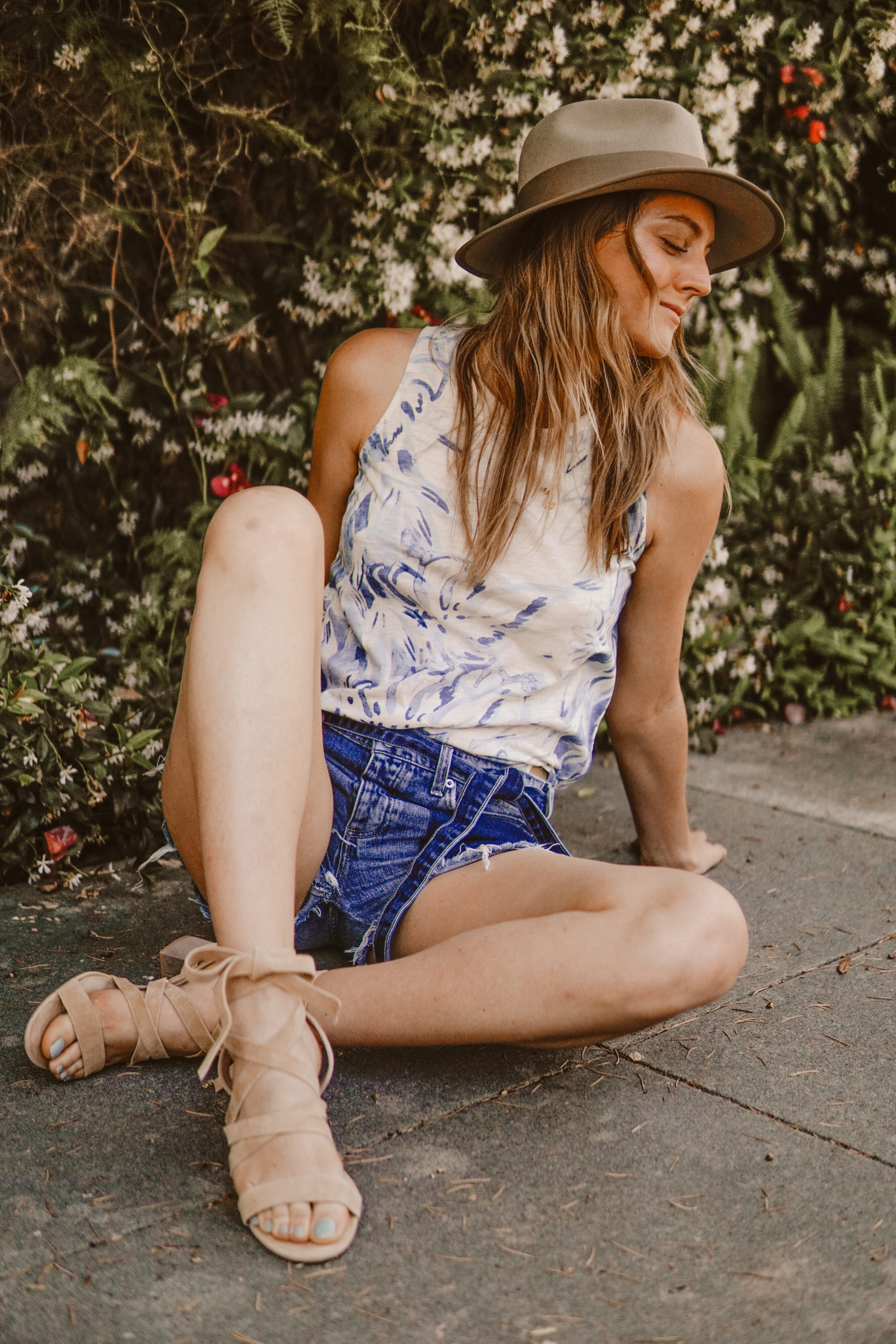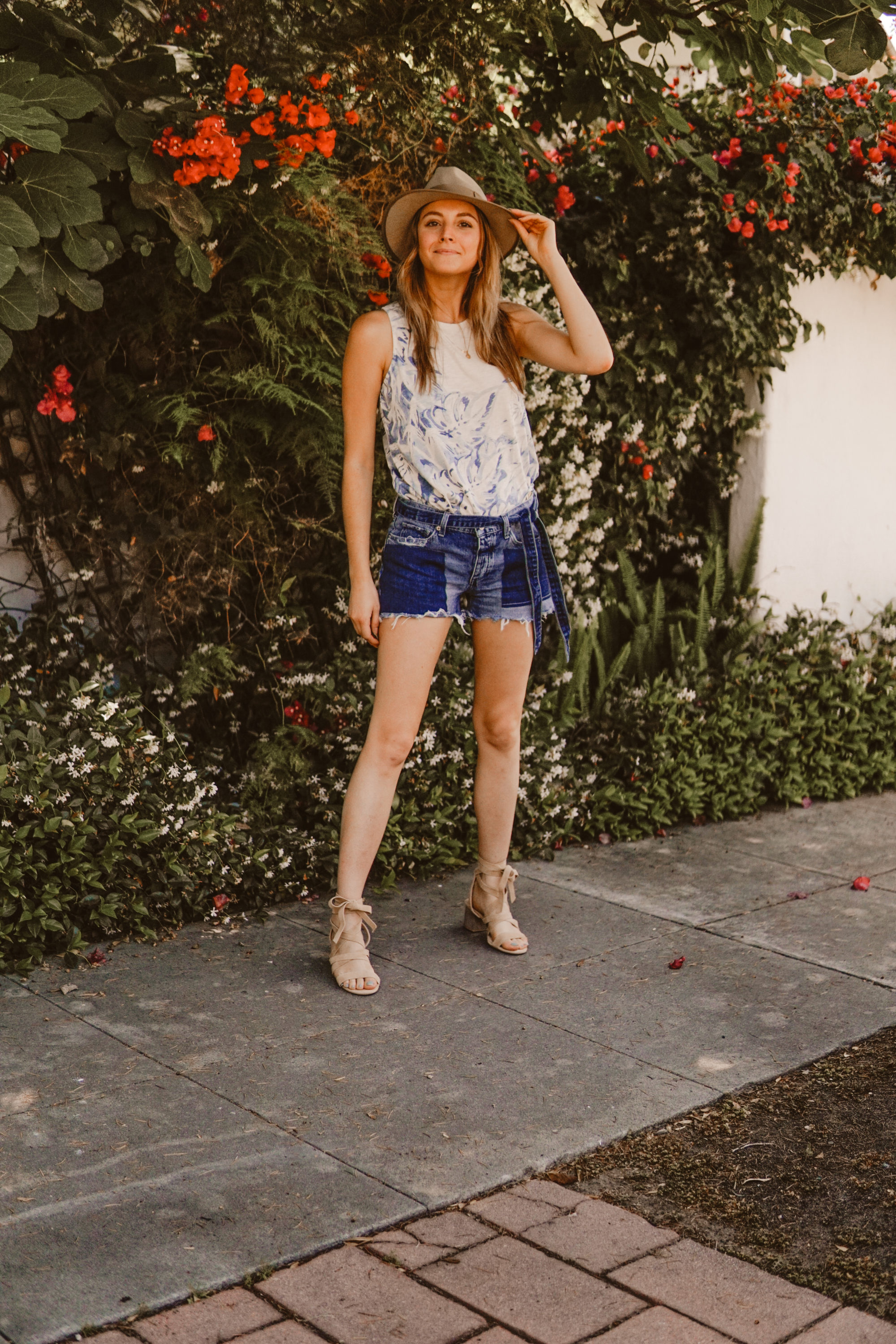 My second outfit is a bit more laidback and casual. I love the watercolor feel of the print of this t-shirt . It's artsy meets floral and oh so pretty. The color blocking on the denim shorts  definitely separates them from the other shorts in my wardrobe and really makes them stand out. I also love the fit! They're not too short which is perfect because 5′ 8″ me usually runs into a length issue in the shorts department. I decided to dress up the look a bit with a block heel and top it off with a wide brim hat to really complete the look.