Summer is synonymous with travel for me. Wether it's a quick getaway to San Diego for a night or a week long stay somewhere across the country, I always try to squeeze a couple trips into my summers. With that comes packing and unpacking everything from perfect outfits for the blog and sights to electronics to bathroom essentials. And that's a lot of stuff to fit into one suitcase. Especially when you're not a light traveler lol! So when I find travel-sized toiletry kits, like the ones from Moroccanoil, I jump to get them, as they're the perfect amounts and perfect to fit in my luggage! And I'm obsessing over their products.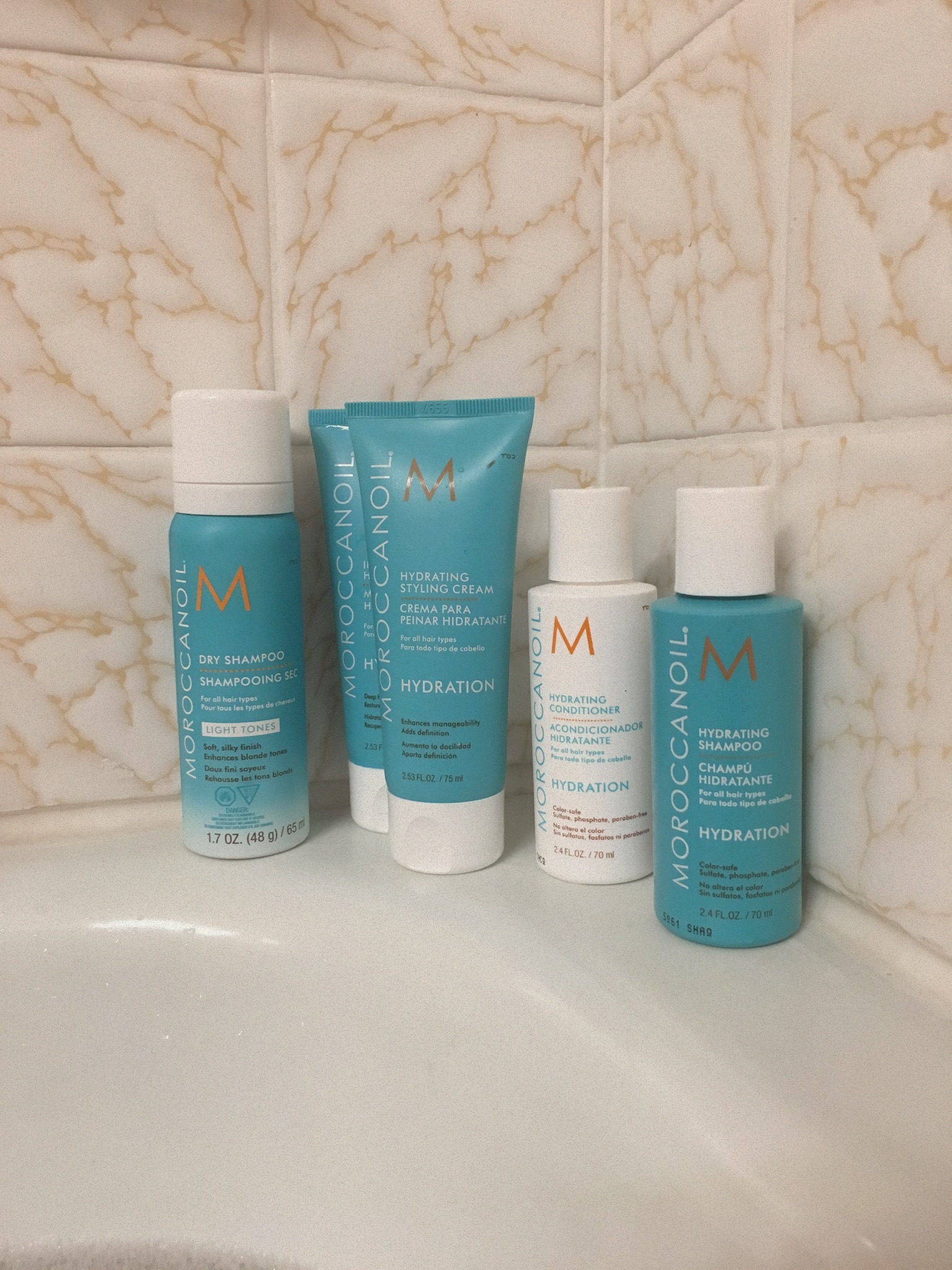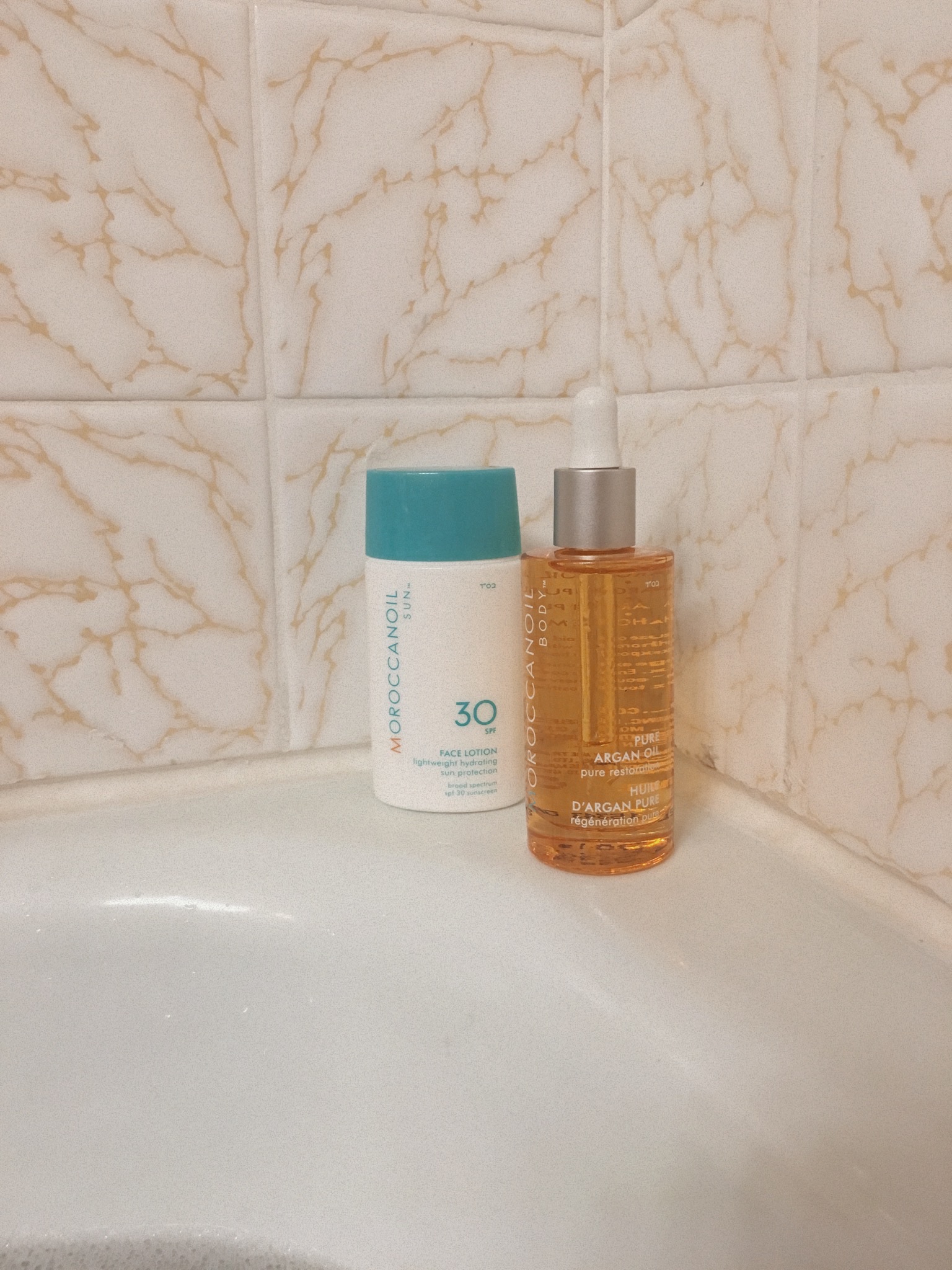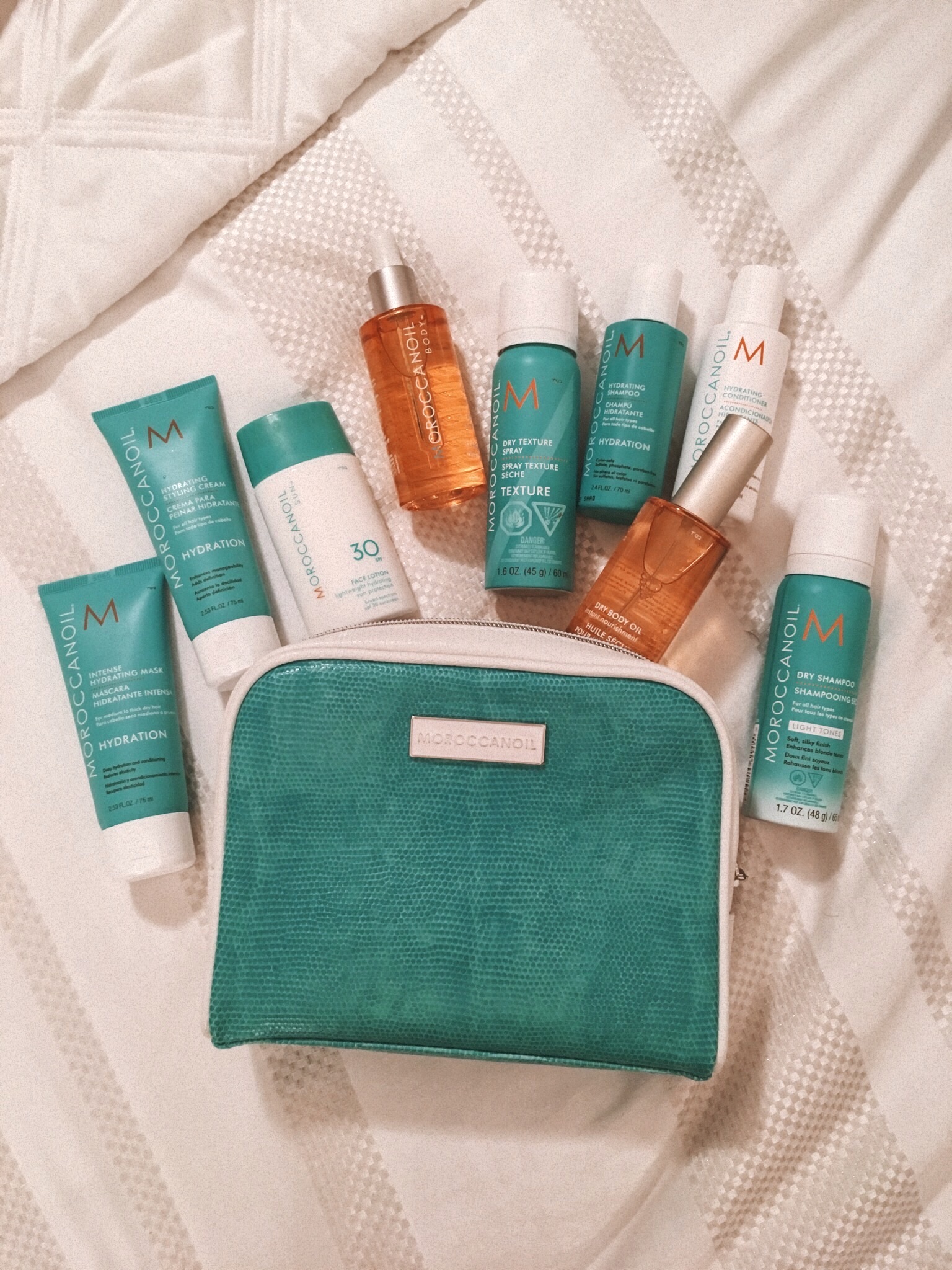 Shampoo and conditioner are obviously essential when traveling (and both leave my hair silky smooth while smelling fab), but I also can't live without a good styling creme. Years of dyeing has caused my hair to be pretty rough and dry, so I love that Moroccanoil has their Hydrating Styling Cream in a travel size. It's beyond perfect; It makes my hair soft, shiny and less frizzy! And if I don't want to wash my hair everyday (which I don't lol), their dry shampoo is the perfect way to freshen up my locks and remove excess oils for a couple days after that wash.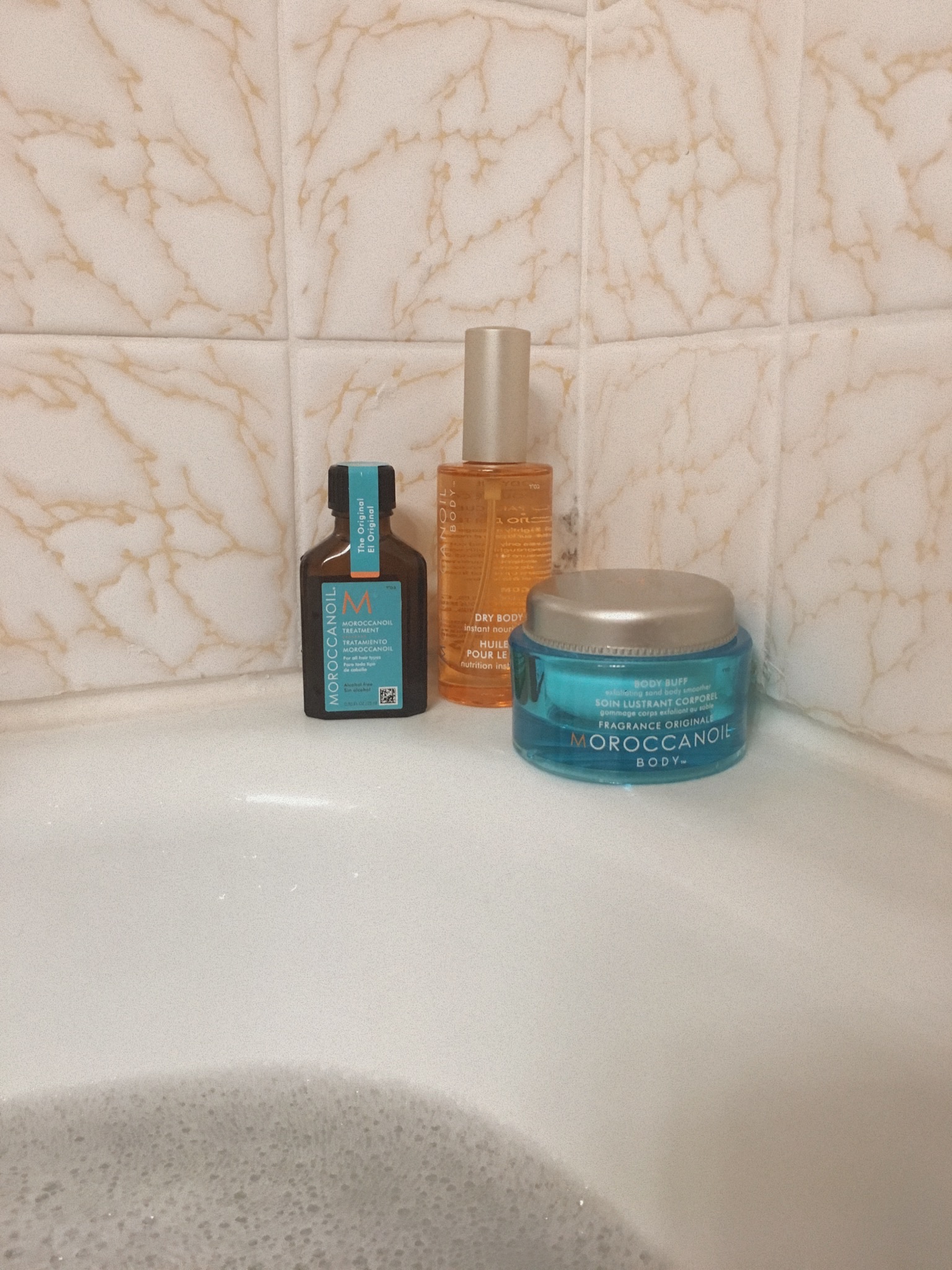 The standout product for me has to be the Body Buff Fragrance Originale. I can't get over how it it makes my skin feel. It's super soft and luxurious. Days later my skin is still moisturized. I love topping it off with their Dry Body Oil. I hate that sticky feeling that moisturizer leaves behind. but I love soft skin. This products rubs right in without that greasy left over feeling and keeps my skin ultra hydrated. It's the best of both worlds!
Their Pure Argan Oil is perfect for my cuticles! I have a terrible habit of biting them (I know), and this oil helps with that cracked skin and make them look a bit nicer even through all that bad habit!