Jeans and a fall sweater is an easy, comfy look for this time of year, but sometimes I can get a little bored of this staple. I hate wearing the same thing over and over, and I really only have a hand full of chunky sweaters. So this means I can't just stick to this two-piece fall combo all season without going a little crazy. A funky way to spice things  is to top your look off with a flowy, printed kimono. This will add another layer to your look without giving you more bulk. This look got me a compliment from a stranger at a mall so I'd say it's a keeper.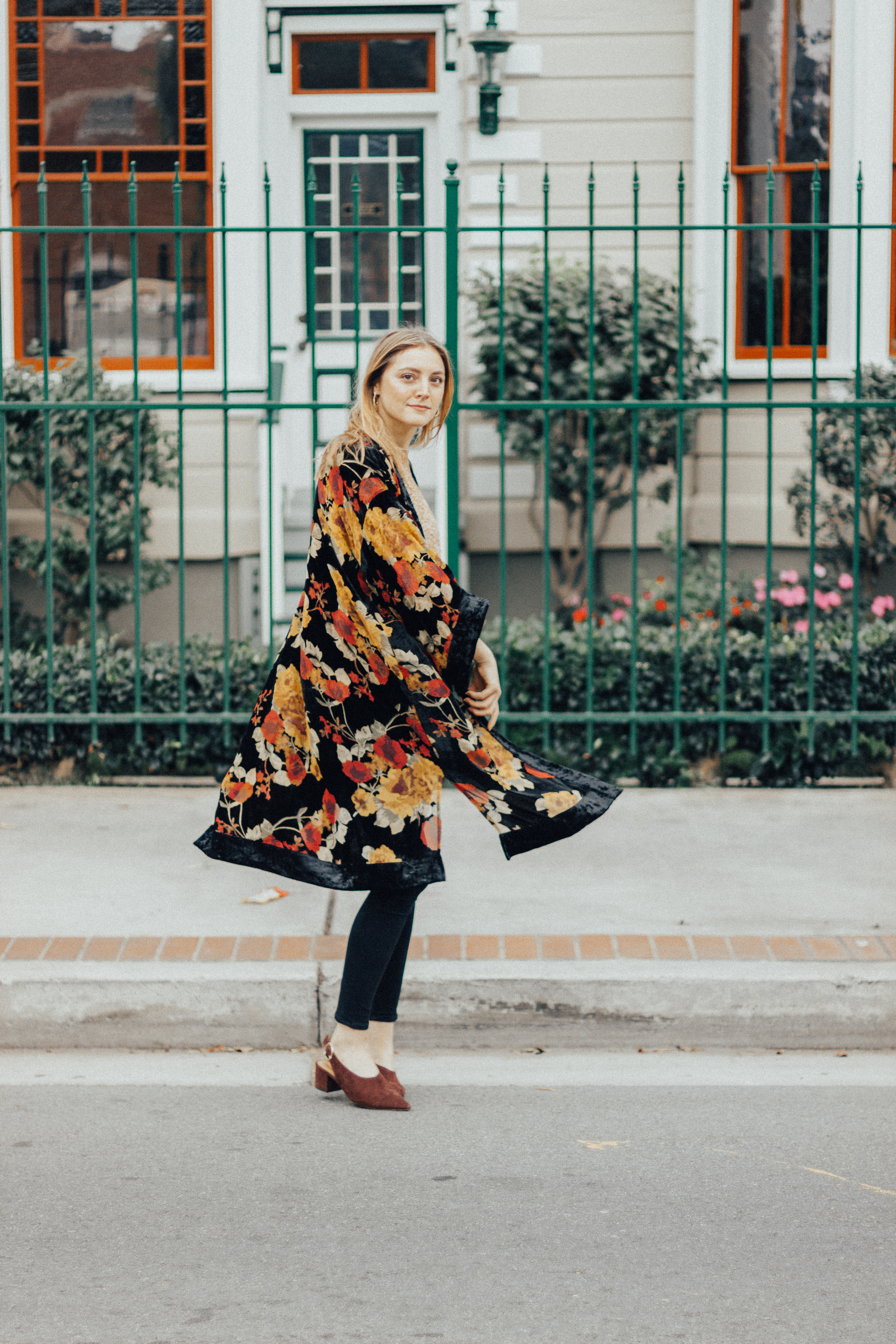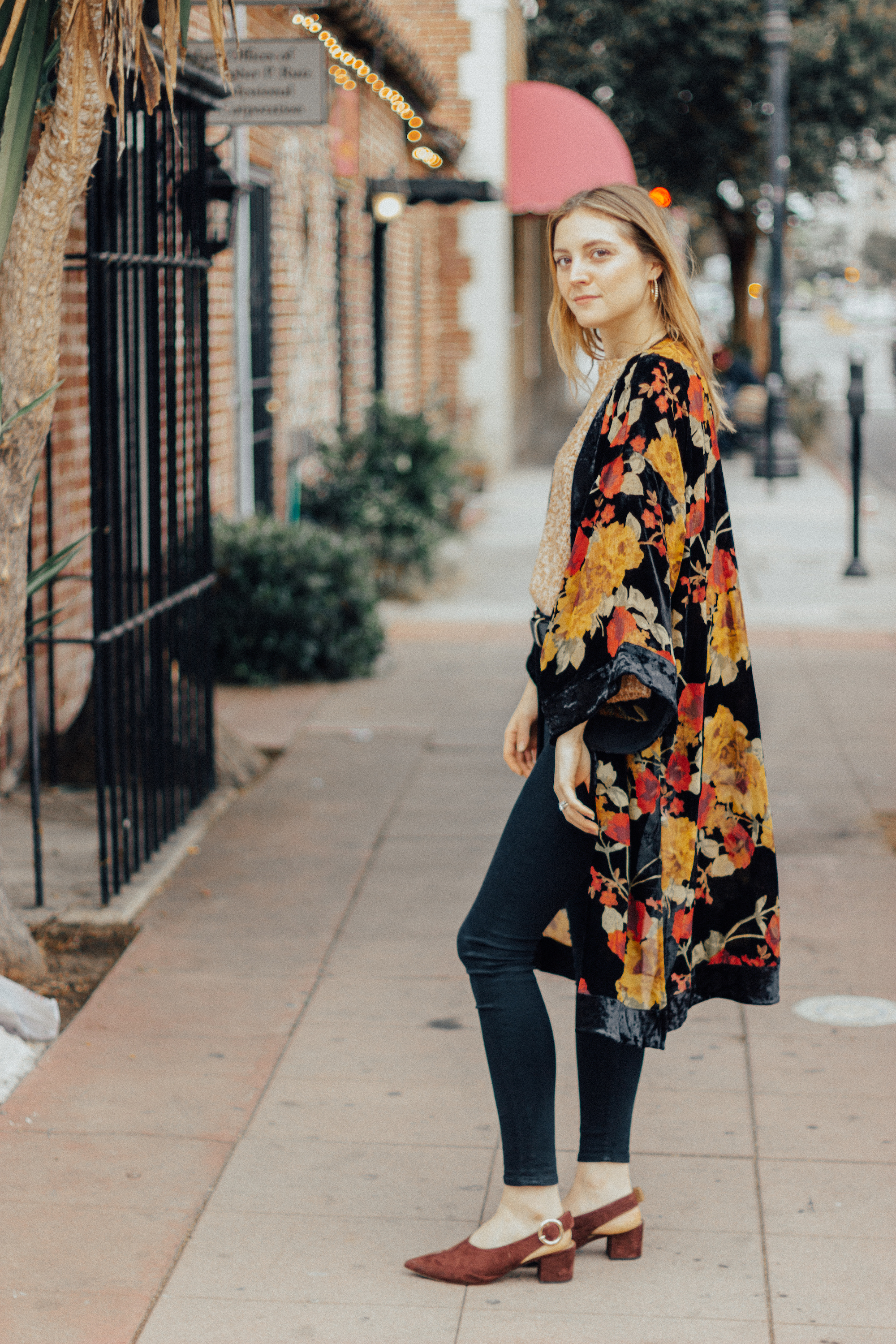 This one from Band of Gypsies is especially pretty. I love the burnout velvet that gives this piece a multidimensional look. The colors are also perfect for fall. I can also see it belted over a dress or jumpsuit which is great because I love a piece that's versatile.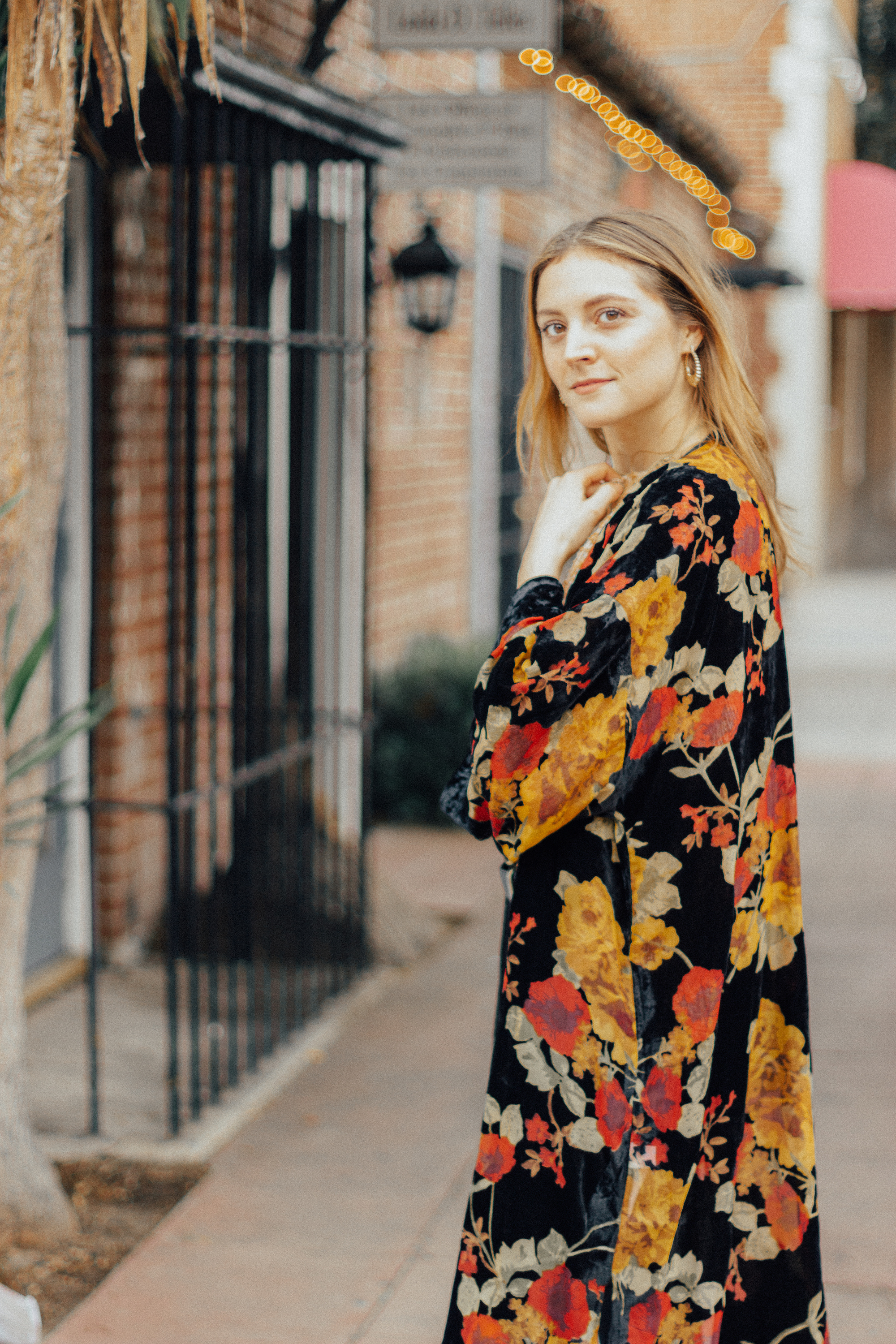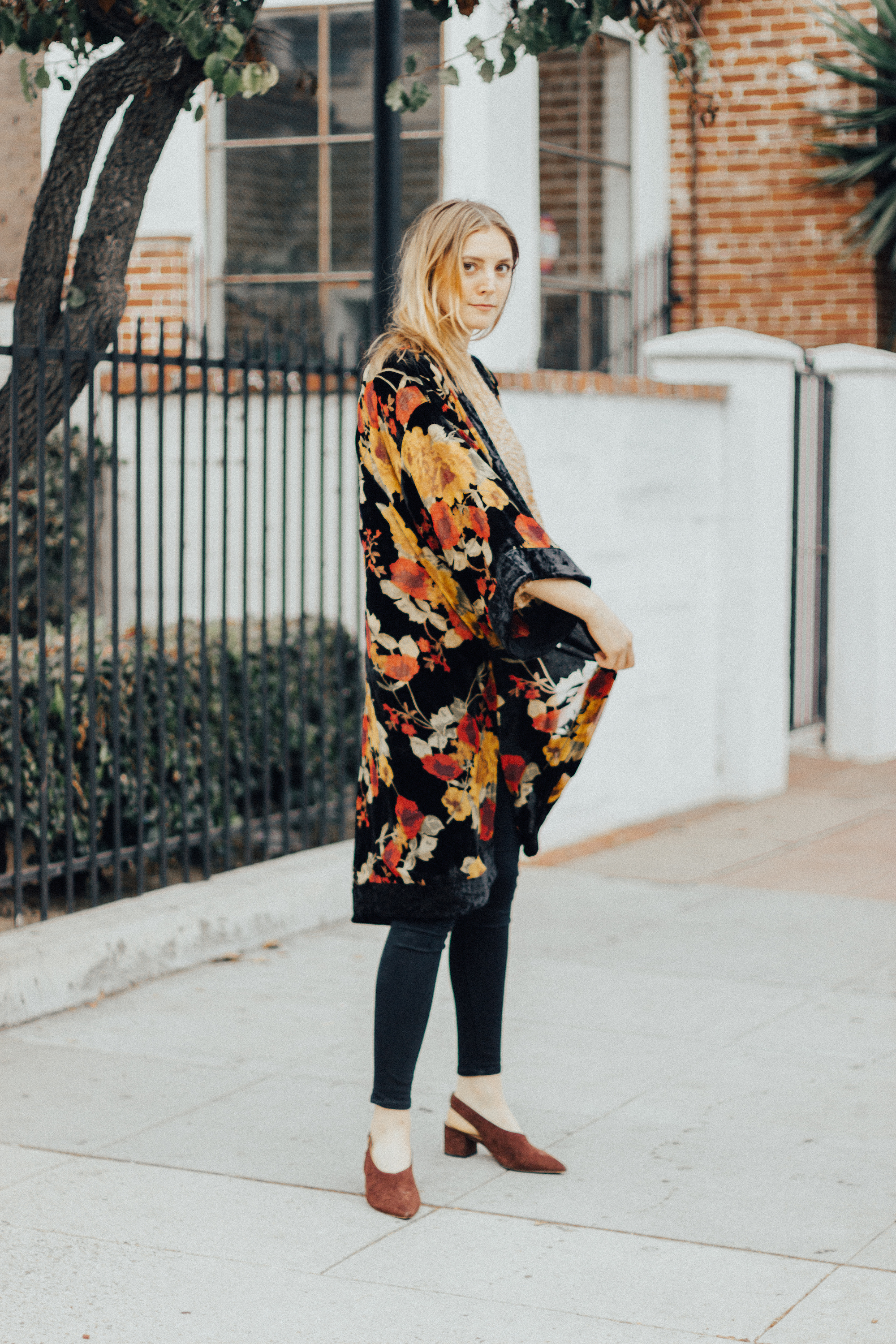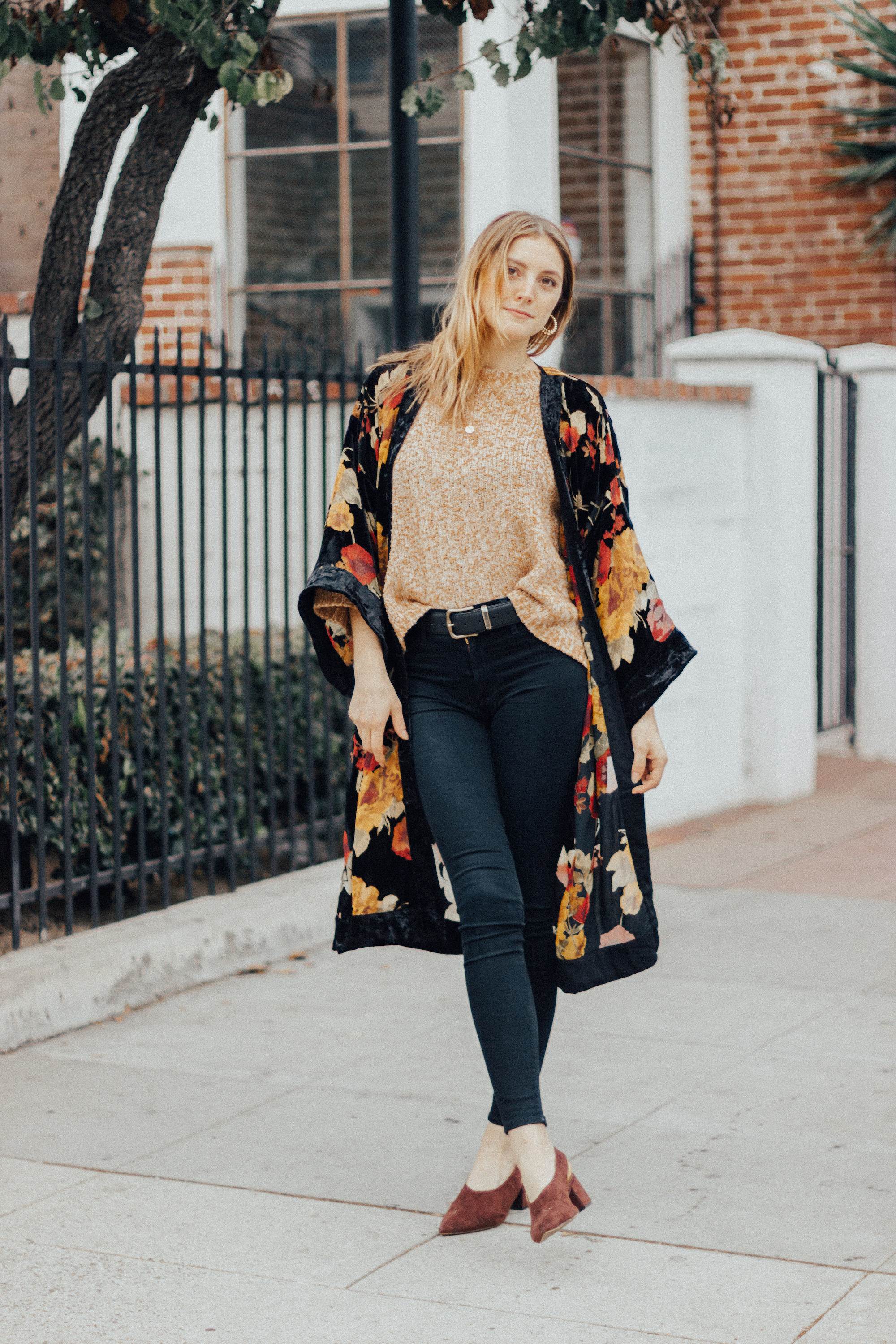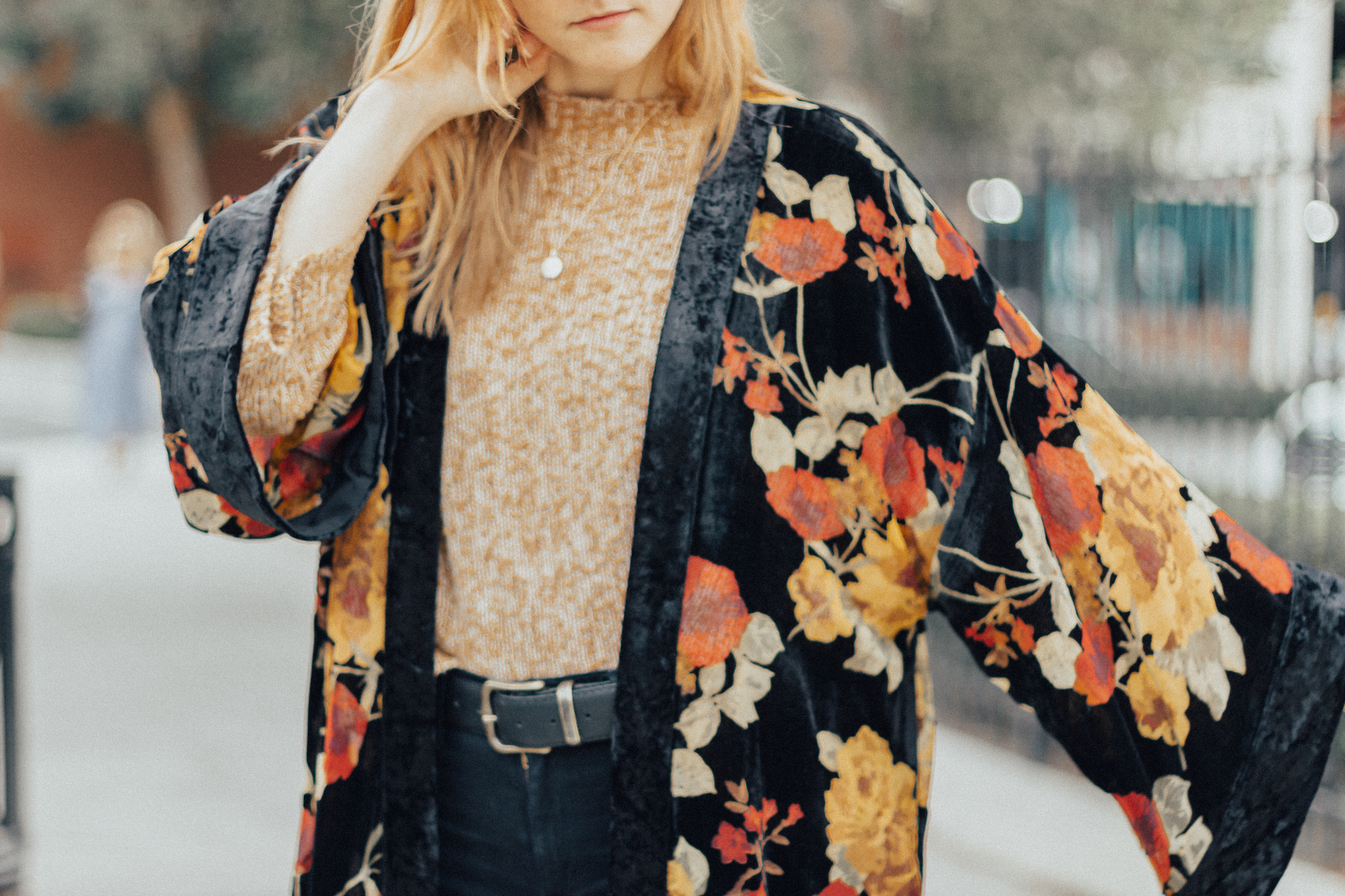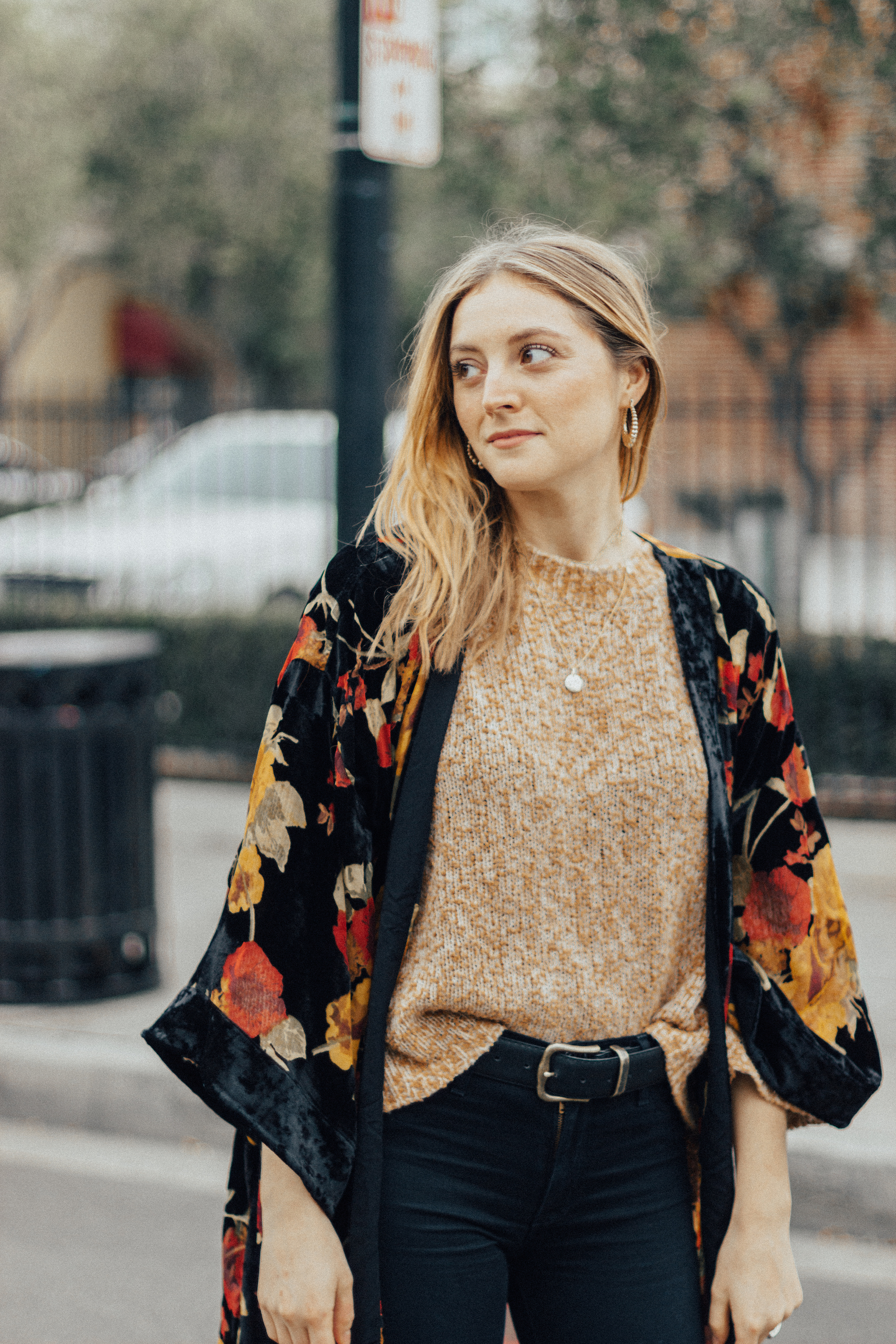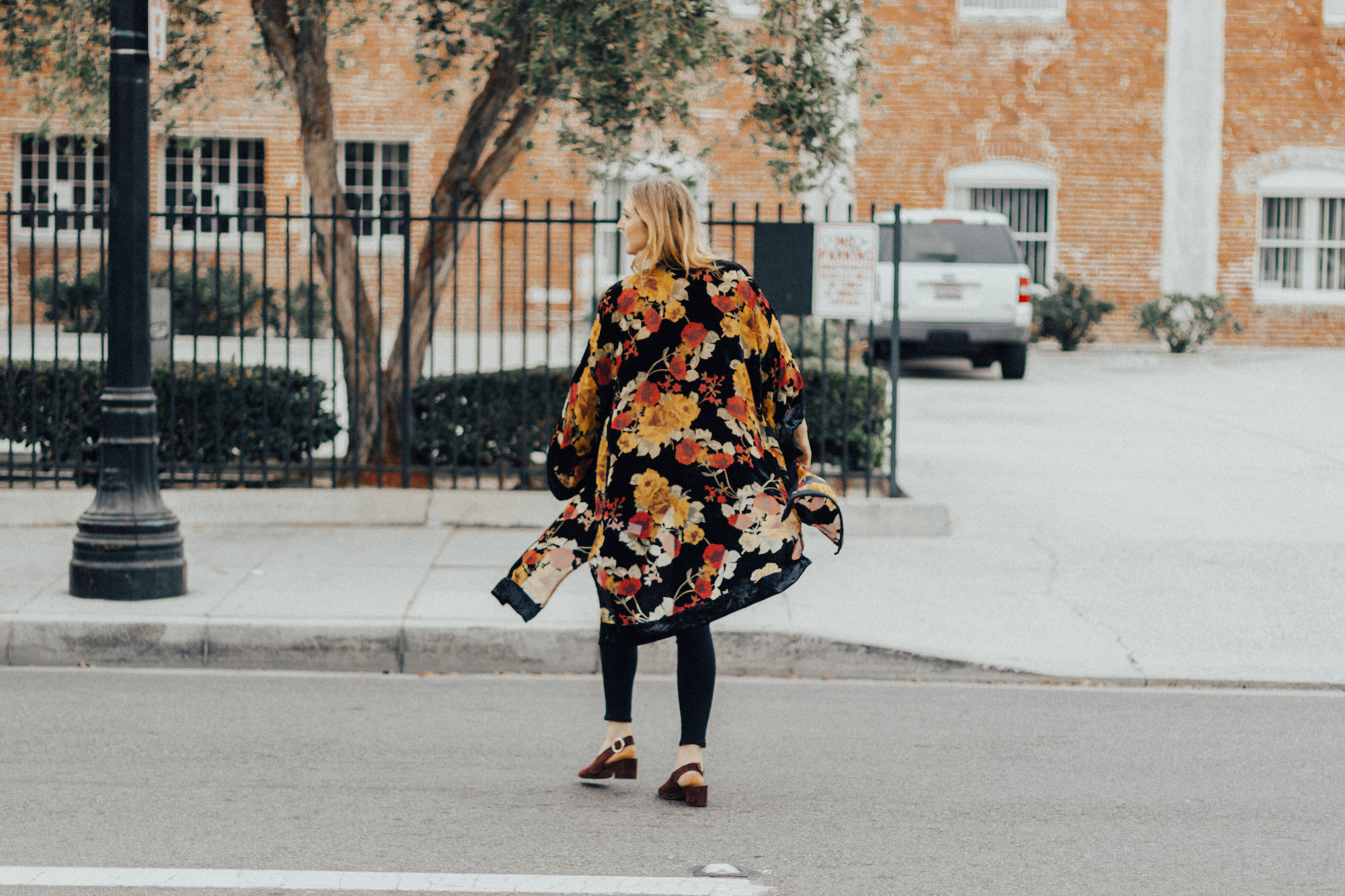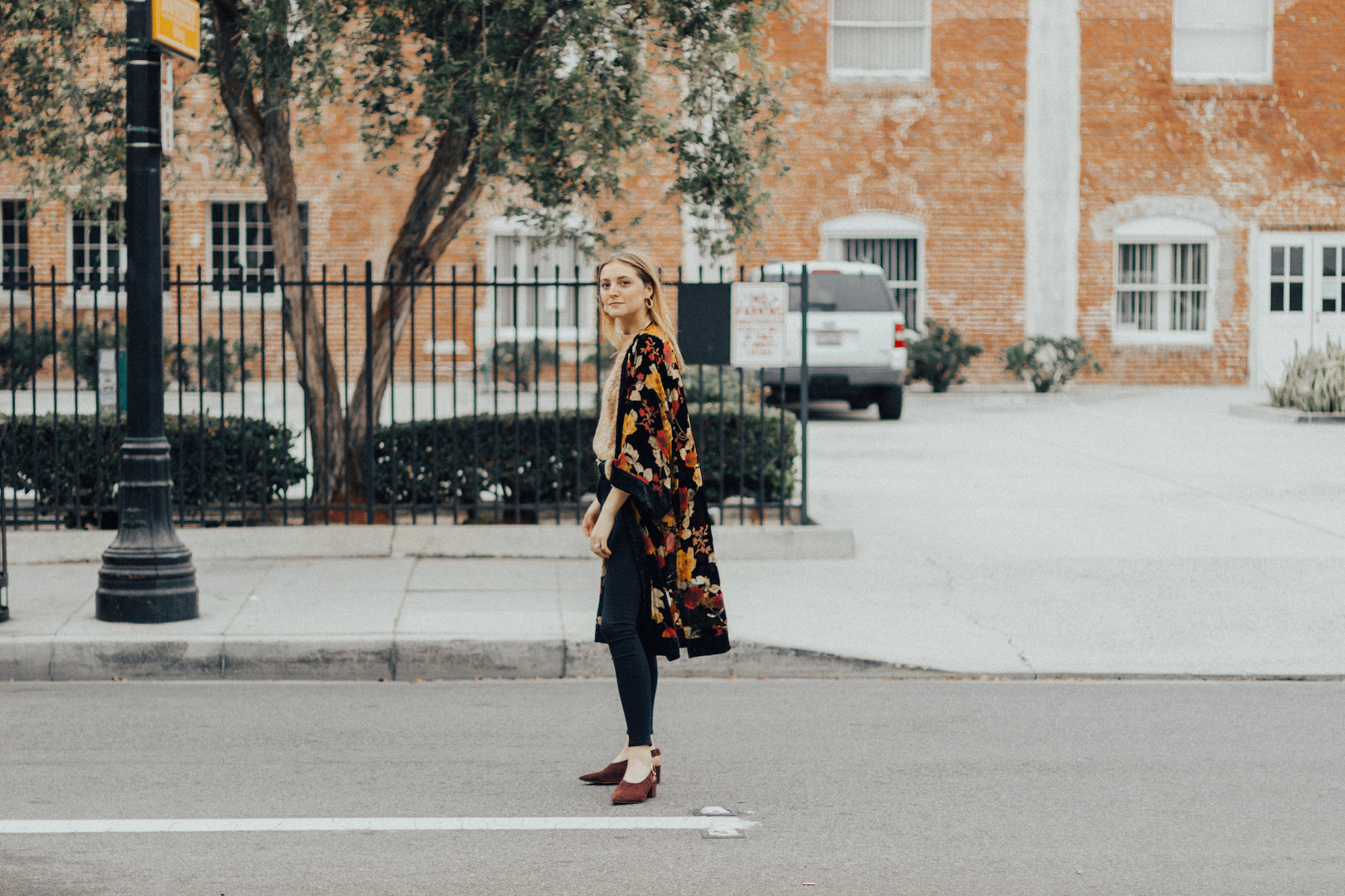 This kimono was graciously gifted by Band of Gypsies, but all opinions expressed are my own.