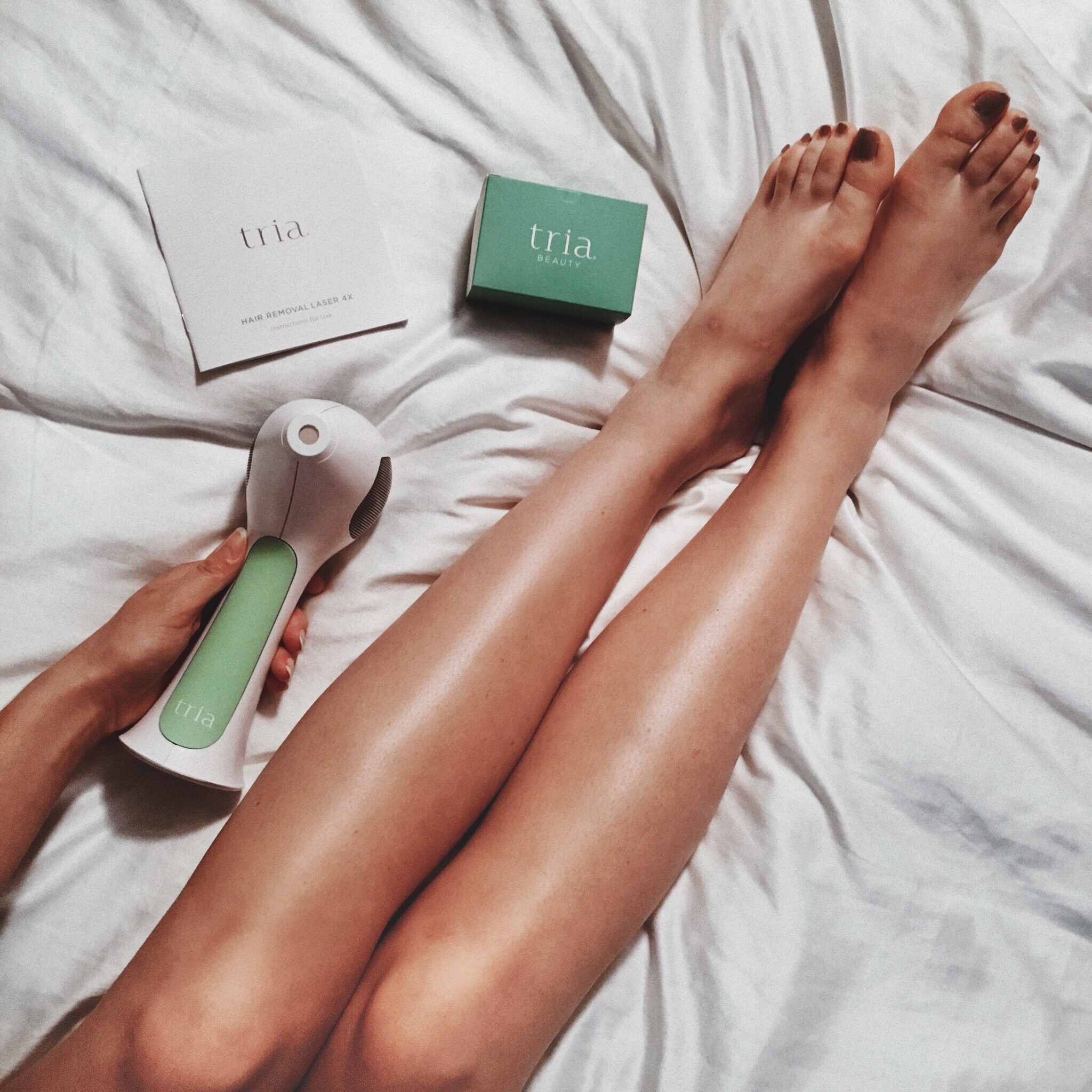 For the past few months, whenever my girlfriends and I get together, laser hair removal comes up every time without fail. It started with one, then two, and then everyone of us wanted in on being hair free permanently. And I wanted in as well. They raved on and on about this place north of LA, and I just never got to going there. So when I saw the Tria Laser Hair Removal 4X for at home removal, I knew I had to try it.
My journey has started with my underarms. I figured hey, let's start small. I shaved right before as necessary and then dived right in. I did the skin patch test to ensure I had the appropriate tone and was all good to go. Next was deciding on an intensity level. I wasn't quite sure what the feeling from the Tria Laser Hair Removal 4X would be so I chose 2 of 6 just to be on the safe side. It felt like a quick little pinch of warmth. I moved things up to 4, got a little scared (LOL), and decided to stick with 3. It was just the right amount of pinch to make me feel like something was being accomplished without freaking me out completely. I found the device easy to use and just sat in front of a mirror to do it in my room while I binged watched Arrow with my husband.
I done two treatments on my underarms and have definitely noticed less hair growth and it's pretty darn exciting! I can't wait to see the full results when I finish up all the treatments. Next stop – the bikini line.